0787130 POWERHEAD GASKET SET - Y EVINRUDE
E135FCXSDE, E135FCXSIF, E135FCXSNF, E135FCXSOB, E135FCXSRM, E135FCXSSS, E135FCXSTA, E135FPLSDE, E135FPLSOB, E135FPLSRM, E135FPLSTA, E135FPLSTF, E135FPXSDE, E135FPXSOB, E135FPXSRM, E135FSLSDE, E135FSLSTA, E135FSLSTF, E150FCXSDR, E150FCXSIF, E150FCXSNF
POWERHEAD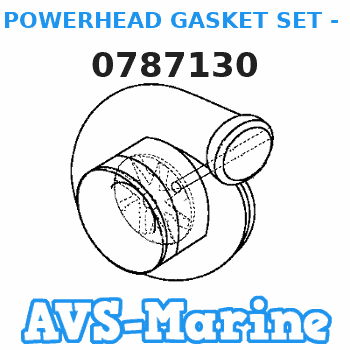 Buy
POWERHEAD GASKET SET - Y 0787130 EVINRUDE
genuine, new aftermarket parts with delivery
You can buy parts:
As an associate, we earn commssions on qualifying purchases through the links below
Hollister Men's Must-Have Skinny Jogger Fleece Pants HOM-17.1 (Small, 0787-130)
The go-with-everything outfit starters you'll reach for every day. Designed in soft fleece fabric in the signature skinny fit. Featuring a drawstring waistband and ribbed hem. Imported.
BRP EVINRUDE entire parts catalog list:
E135FCXSDE
2006
E135FCXSIF, E135FPLSIF, E135FSLSIF, E135FSXSIF, RE135FCSIF, RE135FLSIF, RE135FXSIF
2001
E135FCXSNF, E135FPLSNF, E135FPXSNF
2002
E135FCXSOB
2004,2005
E135FCXSRM
2004
E135FCXSSS, E135FPLSSS, E135FSLSSS, E135FSXSSS, RE135FCSSS, RE135FLSSS, RE135FXSSS
2000
E135FCXSTA
2003
E135FPLSDE
2006
E135FPLSOB, E135FSLSOB
2004,2005
E135FPLSRM, E135FSLSRM
2004
E135FPLSTA, E135FPXSTA
2003
E135FPLSTF
2003
E135FPXSDE
2006
E135FPXSOB
2004,2005
E135FPXSRM
2004
E135FSLSDE
2006
E135FSLSTA
2003
E135FSLSTF
2003
E150FCXSDR
2006
E150FCXSIF, E150FPLSIF, E150FPXSIF, E150FSLSIF, RE150FCSIF, RE150FLSIF, RE150FSSIF, RE150FXSIF
2001
E150FCXSNF, E150FPLSNF, E150FPXSNF
2002
E150FCXSOC
2004,2005
E150FCXSRS
2004
E150FCXSSM, E150FCXSSV, E150FPLSSM, E150FPLSSV, E150FPXSSM, E150FPXSSV, E150FSLSSM, E150FSLSSV, RE150FCSSM, RE150FCSSV, RE150FLSSM, RE150FLSSV, RE150FSSM, RE150FSSV, RE150FXSSM, RE150FXSSV
2000
E150FCXSTD
2003
E150FHLSDR
2006
E150FHLSOC
2004,2005
E150FHLSRS
2004
E150FPLSDR
2006
E150FPLSOC, E150FSLSOC
2004,2005
E150FPLSRS, E150FSLSRS
2004
E150FPLSTD, E150FPXSTD, E150FSLSTD
2003
E150FPLSTF
2003
E150FPXSDR
2006
E150FPXSOC
2004,2005
E150FPXSRS
2004
E150FSLSDR
2006
E150FSLSTF
2003
E175FCXSDS
2006
E175FCXSIF, E175FPLSIF, E175FPXSIF, E175FSLSIF, RE175FCSIF, RE175FLSIF, RE175FSSIF, RE175FXSIF
2001
E175FCXSNF, E175FPLSNF, E175FPXSNF
2002
E175FCXSOD
2004,2005
E175FCXSRE
2004
E175FCXSSR, E175FCXSSV, E175FPLSSR, E175FPLSSV, E175FPXSSR, E175FPXSSV, E175FSLSSC, E175FSLSSV, RE175FCSSR, RE175FCSSV, RE175FLSSR, RE175FLSSV, RE175FSSC, RE175FXSSR, RE175FXSSV
2000
E175FCXSTB
2003
E175FPLSDS
2006
E175FPLSOD, E175FSLSOE
2004,2005
E175FPLSRE, E175FSLSRB
2004
E175FPLSTB, E175FPXSTB, E175FSLSTM
2003
E175FPLSTF
2003
E175FPXSDS
2006
E175FPXSOD
2004,2005
E175FPXSRE
2004
E175FSLSDD
2006
E175FSLSTF
2003
E175MFXSOS
2005
E175MFXSOS
2004
Parts powerhead EVINRUDE: