F12386 COIL , W/LEAD WIRE (89B/90B) Force
H0052C88A
COIL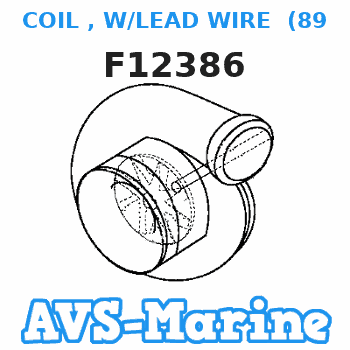 Buy
COIL , W/LEAD WIRE (89B/90B) F12386 Force
genuine, new aftermarket parts with delivery
You can buy parts:
As an associate, we earn commssions on qualifying purchases through the links below
Pipe Flange Gasket-4BBL F12386 fits 1979 Mazda RX-7 1.1L-R2 725975461020
Part Number: F12386; Type: Flange Gasket; OE/OEM Part Number: 125940698,;
Ignition Kit is Compatible with Chrysler Force 1 Cyli. 5 Hp 1989-1993 Serial#225.587501, 225.587502 OEM# 712475, F12386, F712475
High Performace Quality OEM Style Magneto Ignition Coils. || Magneto Ignition Coils meet OEM standards or higher. || PWC Engine brings Higher Quality for an awesome price!
MAHLE F12386 Exhaust Pipe Flange Gasket
All MAHLE Original gaskets meet or exceed the original equipment specifications providing the finest sealing products available || MAHLE Original gaskets utilizes OE equivalent or better materials in all our gaskets || Exhaust pipe gaskets from MAHLE Original are manufactured with the best materials to withstand high temperature applications. || The contents of MAHLE Original gaskets are packaged in shrink wrapped tray, giving you the added security of knowing that you have the right parts, prior to opening the package
Force entire parts catalog list:
H0052C88A
1988,1989,1990,1991,1992,1993,1994,1995
Parts coil Force:
F12350 COIL WEDGE SPRING
H0032H84G, H0042081C, H0042082D, H0042083E, H0042C84L, H0042C87A, H0043F85A, H0052C88A, H0054H76D
F712475 COIL (15)
H0052C88A, H0091H84D, H0092284D, H0092H84L, H0092S88A, H0092S91A, H0093S91A, H0152C84K, H0152S89A