809885A 1 MOTOR KIT Force
H075312SD, H075312UD, H075412VD, H090412SD, H090412UD, H090422VD, H120412SD, H120412UD
MOTOR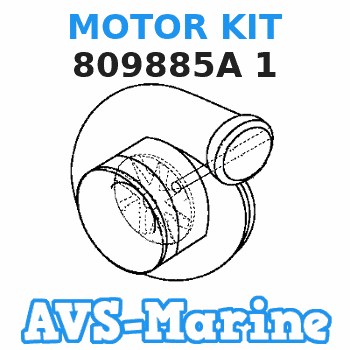 Buy
MOTOR KIT 809885A 1 Force
genuine, new aftermarket parts with delivery
You can buy parts:
As an associate, we earn commssions on qualifying purchases through the links below
Tilt Trim Motor For Mercury Mariner Outboard 30 35 40 45 50 55 60 65 75 80 90 100 115 125 HP 809885A1 809885A2 809885T2 819479A1 819480A1EFI JET DFI Sea Pro Big Foot Racing Formula Bodensee
????️■OEM#■:Replacing part numbers For Mariner Mercury 809885A1/809885A2/809885T2/811674/811699/813447/819479A1/819480A1/893907A02/18-6777,perfectly match. || ????️■High Quality■:Original level of quality and durability. || ????️■Buy With Confidence■:Highly rigid cardboard boxes and foam wool packaging ensure that your order is in mint condition before you receive it. || ????️■Inquiry Service■:Check your engine part number before you buy. If you're not sure, send us a message. We'll help you find the right part number for your engine. || ????️■Tips■:We will show more detailed information about the product on the details page below to ensure that we can help you to buy the correct replacement part.
Power Tilt/Trim Motor For Mariner/Mercury Race/Force Outboard 30HP-150HP (1989-2014) 809885A1/809885A2/809885T2/811674/811699/813447/819479A1/819480A1/893907A02/18-6777
✅【Replace】For Mercury Tilt/Trim Motors || ✅【Note】Check manufacturer's recommended part numbers to ensure a proper fit For your application || ✅【Warranty】1-year warranty protects you after your purchase || ✅【Service】If you have a problem,We will take every step to assist you,Contact us and we will respond within 24 hours || ✅【OEM】For 809885A1, 809885A2, 809885T2, 811674, 811699, 813447, 819479A1, 819480A1, 893907A02
GLOSSY AUTO PARTS Tilt/Trim Motor with Reservoir for Mer-cury Mar-iner Fo-rce For Mer-cury/Mariner Outboards(Single Ram) Late Model 50-150HP For Fo-rce Outboards(Double Ram) 50-125HP 809885A2 809885A1
Tilt/Trim Motor with Reservoir Replacement OE/OEM Part Number : TRM0047, 4-6777, 6276, 809885A1, 809885A2, 809885T2, 811674, 811699, 813447, 819479A1, 819480A1, 82-7866, 831447, 885654T1, 885654T2, 893907A02, PT496NK-2, PT497NK, TM10827, 186777 || Tilt/Trim Motor with Reservoir Adaptability : For Mer-cury, Mari-ner, and Fo-rce ; For Mer-cury/Mari-ner Outboards(Single Ram) Late Model 50-150HP ; For Fo-rce Outboards(Double Ram) 50-125HP ; Specifics: Voltage: 12V; 2-Wire Configuration; Rotation: Reversible || Adaptability: Mer-cury 100ELPTO 2-Stroke 100HP 1988/1989,100ELXLPTO 2-Stroke 100HP 1988,100ELXLPTO 2-Stroke 100HP 1989,115ELPTO 2-Stroke 115HP 1989,115EXLPTO 2-Stroke 115HP 1989,35ELO 35HP 1987-1989,35ELPTO 35HP 1987-1989,35EO 35HP 1987-1989, 35M 35HP 1987-1989, 35ML 35HP 1987-1989,40ELHPTO 2-Stroke 40HP 1989, 40ELO 2-Stroke 40HP 1989, 40ELPTO 2-Stroke 40HP 1989, 50ELO 2-Stroke 50HP 1988-1989, 50ELPTO 2-Stroke 50HP 1988-1989, 60ELO 2-Stroke 60HP 1988-1989, 60ELPTO 2-Stroke 60HP 1988-1989 || Adaptability: Fo-rce 1201 120HP 1990-1992, 1208 120HP 1990-1992, 120ELPT 120HP 1993-1999, 120EXLPT 120HP 1993-1999, 1501 150HP 1989-1992, 1508 150HP 1989-1992, 150ELPT 150HP 1993-1994, 150EXLPT 150HP 1993-1994, 407 40HP 1992, 408 40HP 1992, 40EL 40HP 1993-1994, 40ELPT 40HP 1993-1994, 507 50HP 1991-1992, 508 50HP 1991-1992, 50EL 50HP 1993-1994 || Adaptability: Fo-rce 50ELPT 50HP 1993-1994, 706 70HP 1991-1992, 708 70HP 1991-1992, 70EL 70HP 1993-1995, 70ELPT 70HP 1993-1995, 75EL 75HP 1996-1999, 75ELPT 75HP 1996-1999, 903 90HP 1991-1992, 906 90HP 1991-1992, 908 90HP 1991-1992, 90EL 90HP 1993-1994, 90ELPT 90HP 1993-1999, 90EXLPT 90HP 1993-1999
Force entire parts catalog list:
H075312SD
1996,1997
H075312UD
1998
H075412VD
1999
H090412SD
1996,1997
H090412UD
1998
H090422VD
1999
H120412SD
1996,1997
H120412UD
1998,1999
Parts motor Force:
811699 MOTOR KIT
H0407E92C, H0706A91B, H075312SD