817411 RECTIFIER Force
H0706A91B, H0903E91D, H0903E91H, H1201A90A
RECTIFIER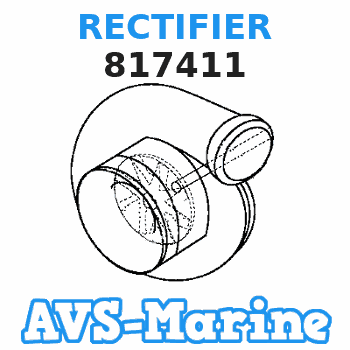 Buy
RECTIFIER 817411 Force
genuine, new aftermarket parts with delivery
You can buy parts:
New DB Electrical Rectifier/Regulator AMR6003 Compatible with/Replacement for Mercury Marine 815279-2, Sierra Marine 18-5742 Voltage 12, Force Engines w/16-20A Charging Systems 1991-92
Specs: Rectifier / Regulator, Voltage: 12, Dimension: 4-Wire, Terminals: Grey - Tach, Yellow (2) - Stator, Red - Battery, Long Wire Harness, and Terminal Rings on End of Wires, Brief: Force Engines w/16-20A Charging Systems 1991-92 || Replaces OEM Numbers: ARROWHEAD: AMR6003, J & N: 230-22151, MERCURY MARINE: 815279-2, 815279T2, 815279T3, 817411, 830179A2, SIERRA MARINE: 18-5742 || Compatible With/Replacement For: MERCURY MARINE 90 Jet Drive - SN 0E021000 Thru 0E036999 1993-1993, 90 Powerhead (Non-Oil Injected) - SN 0E023150 Thru 0E033710 1993-1993, 90 Powerhead (Non-Oil Injected) - SN 0E033711 Thru 0E066619 1994-1994, 90 Powerhead (Oil Injected) - SN 0E066620 Thru 0E095087 1994-1994 || 1-year warranty protects you after your purchase. We're confident that our products will work flawlessly once installed in your vehicle. But in a rare case that it does not, we'll replace it anytime within one year of your order. If you have a problem, we will take every step to assist you, contact us for a replacement. || 100% New Aftermarket Rectifier / Regulator built to meet OEM specifications
Voltage Regulator Rectifier for Mercury Mariner Outboard Force, 194-5279 815279 9-17101, 5 Wire 12V
[Fitment] - Voltage Regulator Rectifier fit for 1985-2005 Mercury Hp Serial, for 1991-1999 Force Hp Serial. || [Replaces for Mercury Mariner Part Numbers] - 815279, 8152791, 815279-1, 8152792, 815279-2, 8152793, 815279-3, 8152794, 815279-4, 8152795, 815279-5, 815279A1, 815279A2, 815279A3, 815279A4, 815279T, 815279T2, 815279T3, 815279T4, 815279T5, 817411, 8174111, 817411-1, 830179, 8301792, 830179-2, 830179A1, 830179A2, 830179A3, 830179T, 854514, 8545141, 854514-1, 854514A1, 854514T, 854514T1, 854515, 8545151, 854515-1, 854515A1, 854515T1, 856748, 883071A1, 883072, 883072T || [Function] - Cooling, Prevent over-charging. Working Voltage is DC 12V. Suitable heat sink design for best cooling. Help to dissipate excess voltage, prevent over-charging battery. Efficiently improved heat sink and charging capabilities. || [Material] - Voltage Regulator Rectifier for Mercury Mariner Outboard 5 Wire made of high quality materials, which will built to long lasting durability,performance and prevent water and corrosion.Every product must take inspected and tested multiple times before the shipment! || [Installation + Service] - The installation is super easy and Direct fitment and perfect replacement,meets or exceeds OEM standards,2-years warranty, hassle-free return and money back policy, buy with confidence!If you have any questions about our products, please contact us by email, we will reply you within 24 hours.
Force entire parts catalog list:
H0706A91B
1991,1992,1993,1994,1995
H0903E91D
1991
H0903E91H
1991,1992,1993,1994
H1201A90A
1990,1991,1992,1993,1994
Parts rectifier Force:
F369450-1 RECTIFIER
H0507A91C, H0903E91H, H090LD90C, H1201A90A, H120LD90C, H1501E89A
817411 1 RECTIFIER
H0407E92C, H0706A91B, H0903E91H, H1201A90A