FK10027 REPAIR PARTS KIT Force
H0252B83G, H0357H83N
REPAIR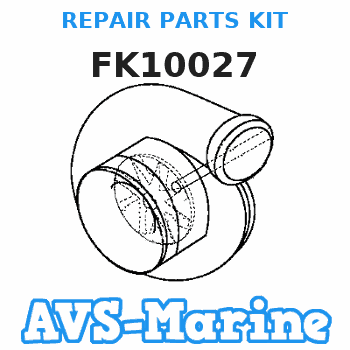 Buy
REPAIR PARTS KIT FK10027 Force
genuine, new aftermarket parts with delivery
You can buy parts:
WINGOGO Carburetor Rebuild Kit FK10057 Replaces Chrysler Force Outboard FK10027 FK10008 FK10007 FK10005 FK10004
This carburetor rebuild kit fits Chrysler Force Mercury outboard OEM p/n FK10004, FK10005, FK10007, FK10008, FK10027, FK10057, FK10108, FRK739. Check your boat motor engine part number before purchase. Please message us if you are not sure. || Carburetor rebuild kit replaces Chrysler Force outboards 6hp, 8h, 9.9hp, 10hp, 12hp, 15hp, 20hp, 25hp, 30hp, 35hp, 45hp, 50hp, 55hp, 60hp,75hp, 85hp, 90hp, 100hp, 105hp, 115hp, 120hp, 135hp, More details please see the description below. || Carburetor repair kit per package includes all the parts as pictures showed, to restore your carburetor to best performance like new. It is made from high quality materials for fuel resistance and long lasting repairs. || Carburetor rebuild kit makes repair and maintenance of fuel pumps easy. Professional installation is highly recommended (No Instruction Included). || To find the correct carb rebuild kits for your pumps, it is VERY IMPORTANT to check model or s/n before purchase. you can leave us messages e.g. boat engine model, horsepower or year etc. if you're not sure. we're pleasure to help you.
LILOTY 2Pcs Carburetor Rebuild Repair Kit Compatible with 18-7037 FK10004 FK10005 FK10007 FK10008 FK10027 FK10057 FK10108 FRK739 3.6HP 150HP
Fits Some 3.6HP to 150HP. || Replaces part number: 18-7037. || Compatible with: FK10004, FK10005, FK10007, FK10008, FK10027, FK10057, FK10108, FRK739. || Package include: 2 x Carburetor Rebuild Kit. || All of our parts are specially designed to exact standards, manufactured and tested to help deliver optimum performance, with lifetime warranty against manufacturer defect.
Autoparts Carb Rebuild Replacement for Chrysler Force Outboard 9.9 15 75 85 105 120 130 135 150HP
Carb rebuild replacement for Chrysler Force outboard 9.9 15 75 85 105 120 130 135 150HP || Replacement for part numbers: FK10004, FK10005, FK10007, FK10008, FK10027, FK10057, FK10108, FRK739 || We use top quality material, pure brass jet needles, accurate maching, high quality rubber gasket || Package includes: 1 x carburetor rebuild kit || Each of our products is 100 % tested before shipped out and fits your machine directly, requiring no further adjustment
Force entire parts catalog list:
H0252B83G
1983,1984
H0357H83N
1983,1984