817428 SOCKET, BALL Force
H040312RD, H040312SD, H040312UD
SOCKET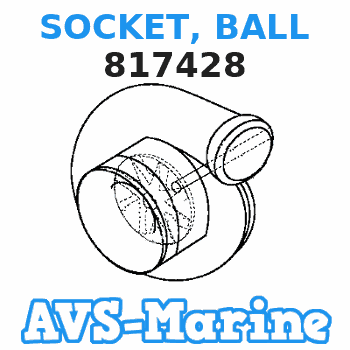 Buy
SOCKET, BALL 817428 Force
genuine, new aftermarket parts with delivery
You can buy parts:
As an associate, we earn commssions on qualifying purchases through the links below
Drill Press Drive Belt fits - 8" Craftsman 817428 - High Strength Rubber V Belt - Replacement Drive Belt - Made in The USA - Motor Drive Belt
HIGH-GRADE ENGINEERED RUBBER : Thanks to fiber-rich compounding and outstanding consistency, each DNLK rubber bandsaw, sander, poly V, planer, sharpener, compressor belt and drill press replacement drive belt will outlast and out perform ordinary rubber drive belts. || LIFETIME ASSURANCE : All our bandsaw, sander, poly V, planer, sharpener, compressor, drill press accessories, including ribbed drive belts, cog drive belts, and band saw wheel rubber are backed by top-notch service and EVERLASTING commitment. || SUPREME DURABILITY, WEAR RESISTANCE : In addition to a tight fit and flawless operation, our drive belts have been tested and have proven to withstand high shocks and heavy-duty loads in both cold and hot environments. || MADE IN THE USA : Every single motor drive belt is EXCLUSIVELY designed and produced in the USA in line with the highest quality standards. Choose our smooth drive belt replacement for dependable performance. || WIDE COMPATIBILITY : DNLK drive belts are compatible with most brands. Order our high-strength rubber belt and profit from reduced downtime and maintenance.
New Replacement Belt Fits for Craftsman 113.213100 113.213080 8" pt# 817428 Drill Press
NEW Replacement Belt for use with Craftsman 113.213100 113.213080 || Replaces pt # 817428 || 8" Drill Press Models
Force entire parts catalog list:
H040312RD
1995
H040312SD
1996,1997
H040312UD
1998,1999
Parts socket Force:
FT2953 SOCKET
H0202B80L, H0202B81M, H0202H79K, H0202H82N, H0252B83G, H0252H77B, H0252H78C, H0252H78D, H0254H75A, H0257F88A, H0257F88B, H0306B80C, H0307H81D, H0350H78L, H0351H76K, H0352F90B, H0352F90C, H0352H77H, H0352H79L, H0353E91A, H0353E91B, H0353H78K, H0353H80
19637 SOCKET-Fuse
H040312RD, H0407E92C, H0706A91B, H090312RD, H0903E91D, H0903E91H, H1201A90A, H120412RD, H1501E89A