06164-PCA-000 INJECTOR SET, FUEL (Honda Code 5738471). Honda
BF115AX LA, BF115AX LCA, BF115AX XA, BF115AX XCA, BF115AY LA, BF115AY LCA, BF115AY XA, BF115AY XCA, BF130AX LA, BF130AX LCA, BF130AX XA, BF130AX XCA, BF130AY LA, BF130AY LCA, BF130AY XA, BF130AY XCA
INJECTOR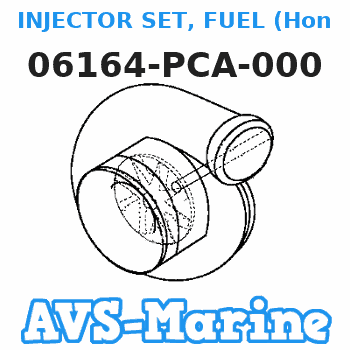 Buy
INJECTOR SET, FUEL (Honda Code 5738471). 06164-PCA-000 Honda
genuine, new aftermarket parts with delivery
You can buy parts:
As an associate, we earn commssions on qualifying purchases through the links below
(6Set) Fuel Injector Repair Kit Filters Seals O-Rings for Honda CRV CR-V 99-01 2.0L Acura TL CL 3.2L MDX 3.5 FJ490 For Suzuki GSXR 600 750 Hayabusa GSX1300 15710-24F00 06164-P8E-A00 06164-PCA-000
Fuel Injector Repair Kit
Leszlh 4pcs Fuel Injectors Nozzle for Honda CR-V 2.0L 1999-2001 OE# 06164-PCA-000 06164 PCA 000 06164PCA000
If you are not sure whether this accessory is compatible with your cars, please send us your VIN (vehicle identify number) to let us help you out . Please MAKE SURE the part number is suitable for the corresponding car model that you need before purchasing. || Easy to install:The Fuel Injector is easy to install. Meet or exceed OEM standards, directly replace your vehicle's original factory component. || Product Detail: This Fuel Injector is made of high-quality premium ABS fireproof material for maximum durability, stable performance, high reliability. || Outstanding Performance: Promote smooth engine operation and balance fuel delivery, reducing overall fuel consumption and harmful emissions.Atomization is better, accurate injection, long life, fuel saving and environmental protection. || Purchase service:We value the shopping experience and satisfaction of each customer, so we provide technical support. If the product install or quality have any problem, please contact us in time.We will solve it as soon as possible.
BAWAQAF Fuel Injector Nozzle, for Honda CRV CR V 1999 2000 2001, 4PCS Original Fuel Injectors Nozzle 2.0L 06164PCA000 06164 PCA 000 06164 PCA 000
Made of high-quality ABS plastic materials, it is more wear-resistant, corrosion-resistant, durable and has a long service life.high performance. Let your vehicle work more efficiently. || The automobile fuel injector is a simple solenoid valve. The needle valve will be sucked up, and the nozzle will be opened when the solenoid coil is energized. || Cleans, restores, protects the entire fuel system,Lost power, acceleration, lost fuel economy, and operation of the fuel gauge sensora. || Smaller fuel atomized particles to improve engine fuel economy. Additional fuel filtration protection to remove impurities and optimize engine performance. || If you have any questions after receiving our products, please feel free to contact us and we will try our best to solve your problem.
Honda entire parts catalog list:
BF115AX LA
1999
BF115AX LCA
1999
BF115AX XA
1999
BF115AX XCA
1999
BF115AY LA
2000
BF115AY LCA
2000
BF115AY XA
2000
BF115AY XCA
2000
BF130AX LA
1999
BF130AX LCA
1999
BF130AX XA
1999
BF130AX XCA
1999
BF130AY LA
2000
BF130AY LCA
2000
BF130AY XA
2000
BF130AY XCA
2000
Parts injector Honda:
16406-ZW5-000 INJECTOR SET (Honda Code 6598668).
BF115A1 LA, BF115A1 LCA, BF115A1 XA, BF115A1 XCA, BF115A2 LA, BF115A2 LCA, BF115A2 XA, BF115A2 XCA, BF115A3 LA, BF115A3 LCA, BF115A3 XA, BF115A3 XCA, BF115A4 LA, BF115A4 LCA, BF115A4 XA, BF115A4 XCA, BF115A5 LA, BF115A5 LCA, BF115A5 XA, BF115A5 XCA,