31620-ZV1-A01 RECTIFIER ASSY., REGULATOR (Honda Code 3749181). Honda
BF5A1 LA, BF5A1 SA, BF5A2 LA, BF5A2 SA, BF5A3 LA, BF5A3 SA, BF5A4 LA, BF5A4 SA, BF5A5 LA, BF5A5 SA, BF5A6 LA, BF5A6 SA, BF5AK0 LA, BF5AK0 SA, BF5AK2 LA, BF5AK2 SA, BF5AK3 LA, BF5AK3 SA, BF5AM LA, BF5AM SA, BF5AW LA, BF5AW SA, BF5AX LA, BF5AX SA, BF5A
RECTIFIER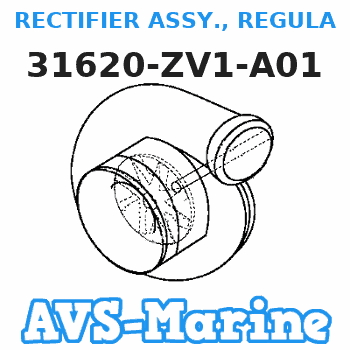 Buy
RECTIFIER ASSY., REGULATOR (Honda Code 3749181). 31620-ZV1-A01 Honda
genuine, new aftermarket parts with delivery
You can buy parts:
As an associate, we earn commssions on qualifying purchases through the links below
Artudatech Voltage Regulator Rectifier Fits for Honda 4.5HP BF4.5, 5HP BF5 BF5A1 LC, 5HP BF5 BF5A4 LU 31620-ZV1-A01
Direct replacement to your original unit. || Plug-and-play, direct fit, easy installation. || Higher grade of electric components. || The quality exceeds or meet the OEM equipment. || All products shipped are tested.
Honda entire parts catalog list:
BF5A1 LA
2001
BF5A1 SA
2001
BF5A2 LA
2002
BF5A2 SA
2002
BF5A3 LA
2003
BF5A3 SA
2003
BF5A4 LA
2004
BF5A4 SA
2004
BF5A5 LA
2005
BF5A5 SA
2005
BF5A6 LA
2006
BF5A6 SA
2006
BF5AK0 LA
2007
BF5AK0 SA
2007
BF5AK2 LA
2007
BF5AK2 SA
2007
BF5AK3 LA
2007
BF5AK3 SA
2007
BF5AM LA
1997
BF5AM SA
1997
BF5AW LA
1998
BF5AW SA
1998
BF5AX LA
1999
BF5AX SA
1999
BF5AY LA
2000
BF5AY SA
2000