12211-PZ1-003 SEE PART DETAILS - SUP; SEAL B, VALVE STEM (ARAI) (Honda Code 3539210). Honda
BF135A4 LA, BF135A4 XA, BF135A4 XCA, BF135A5 LA, BF135A5 XA, BF135A5 XCA, BF135A6 LA, BF135A6 XA, BF135A6 XCA, BF135AK0 LA, BF135AK0 XA, BF135AK0 XCA, BF150A4 LA, BF150A4 XA, BF150A4 XCA, BF150A5 LA, BF150A5 XA, BF150A5 XCA, BF150A6 LA, BF150A6 XA, B
SEE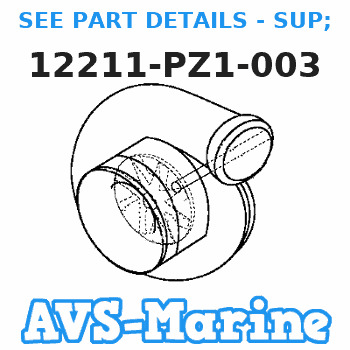 Buy
SEE PART DETAILS - SUP; SEAL B, VALVE STEM (ARAI) (Honda Code 3539210). 12211-PZ1-003 Honda
genuine, new aftermarket parts with delivery
You can buy parts:
As an associate, we earn commssions on qualifying purchases through the links below
TopEndGaskets Valve Stem Seals Replacement for Honda Civic Accord Prelude CR-V CRX Acura RSX Integra 16-Valve Stem Seals, Orange
Replaces O.E.M. part numbers; 12210-PZ1-003, 12211-PZ1-003, 12210-PZ1-004, 12211-PZ1-004, 12210-P45-G01, 12211-P45-G01 || TopendGaskets Brand Intake and Exhaust Valve Stem Seal Kit. 16 Pieces Total. INTAKE - 8 pcs EXHAUST - 8 pcs. || These work with your O.E.M. set up, and also with dual valve spring installs. || As Shown it Photos - Shipped in a Box, not a Flimsy mailer!
yise-P687 New D15Z4 D16Y7 16pcs Valve Stem Oil Seal Valve Cover For HONDA CIVIC 16V Automotive Engine Gasket Parts 12210-PZ1-003 004 12211-PZ1-003 004
Engine model D15Z4 D16Y7 || OEM Number 12210-PZ1-003 12211-PZ1-003 12210-PZ1-004 12211-PZ1-004 FULL SET: 50164200 || CAR NAME/MODEL: FOR CIVIC EK3 16V YEAR/C.C.: 1590CC  96~ || One year warranty. We test each item and 100% ensure that before we ship, if there is any dissatisfaction, please contact us. Professional manufacture, high precision, durable. We are a factory specializing in auto parts, direct sales, wholesale acceptance.If you have any questions, you can ask us.We will reply to your message within 3-8 hours.Our products will also be carefully checked before shipment to make sure there is no problem before shipment. || Delivery Time: Packages usually arrive about 5-10 workdays after they are sent. Urgent items can be sent to DHL and received in about 3-5 workdays. We can ship to any country as long as you pay the corresponding freight.
Honda entire parts catalog list:
BF135A4 LA
2004
BF135A4 XA
2004
BF135A4 XCA
2004
BF135A5 LA
2005
BF135A5 XA
2005
BF135A5 XCA
2005
BF135A6 LA
2006
BF135A6 XA
2006
BF135A6 XCA
2006
BF135AK0 LA
2007
BF135AK0 XA
2007
BF135AK0 XCA
2007
BF150A4 LA
2004
BF150A4 XA
2004
BF150A4 XCA
2004
BF150A5 LA
2005
BF150A5 XA
2005
BF150A5 XCA
2005
BF150A6 LA
2006
BF150A6 XA
2006
BF150A6 XCA
2006
BF150AK0 LA
2007
BF150AK0 XA
2007
BF150AK0 XCA
2007
Parts see Honda: