12342-P2F-A01 SEE PART DETAILS - SUP; SEAL, SPARK PLUG TUBE (US NOK) (Honda Code 4802286). Honda
BF115A1 LA, BF115A1 LCA, BF115A1 XA, BF115A1 XCA, BF115A2 LA, BF115A2 LCA, BF115A2 XA, BF115A2 XCA, BF115A3 LA, BF115A3 LCA, BF115A3 XA, BF115A3 XCA, BF115A4 LA, BF115A4 LCA, BF115A4 XA, BF115A4 XCA, BF115A5 LA, BF115A5 LCA, BF115A5 XA, BF115A5 XCA,
SEE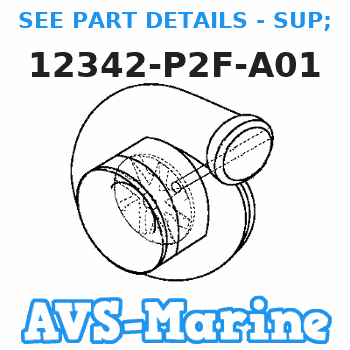 Buy
SEE PART DETAILS - SUP; SEAL, SPARK PLUG TUBE (US NOK) (Honda Code 4802286). 12342-P2F-A01 Honda
genuine, new aftermarket parts with delivery
You can buy parts:
As an associate, we earn commssions on qualifying purchases through the links below
Engine Spark Plug Tube Gasket Seal 12342 RYE 004 12342 P08 004 12342 P8A A01, for Honda CR V Civic Accord, for Acura RL TL
Material:Rubber || Reference OE Number:12342-RYE-004,12342-P08-004,12342-P2F-A01,12342-P8A-A01
Valve Cover Tube Seal 6Pcs 12342-RYE-004 NEW FOR Honda Civic Crosstour Odyssey CR-V Acura RL TL MDX TSX 12342-P08-004 12342-P2F-A01 12342-P8A-A01
100 percent new items, never used before, un-opened, new package. || Please check your OE number and car model are same with the item's. || Retailing on wholesale price with quality and Money-back guarantee. || Competitive price directly from factory with good quality. || If there are any problems, please contact us feel free.
12342P2Fa01 - Cylinder Head Spark Plug Guide For Honda - Febest
1 YEAR WARRANTY: All Febest Parts come with a 1 Year Warranty backed by great customer service.||ONLY THE BEST STEEL: Febest only uses the best high-carbon steel. All Febest parts that contain metal use an expensive heat treatment process that improves metal strength and performance, also our parts use a higher level of polish to allow the bearing to roll smoother and last longer.||ONLY THE BEST RUBBER: Each Individual component of this part is made with high quality materials. Unlike our competitors Febest uses only high quality Natural Rubber (75%) and (25%) synthetic Rubber. This means that it is more durable, will last longer, and can handle temperatures from -40 to +140 degrees. The Rubber wont rub off on your hand like the cheap replacement parts offered by competitors||QUALITY IS EVERYTHING: The synthetic lubricant Febest uses is 10x as expensive as our competitors, and lasts 3x as long.||GERMAN QUALITY CONTROL: Febests German quality control experts ensure that all parts are of the utmost quality. We have specially developed metals and rubbers that create a super durable, and long lasting end product.
Honda entire parts catalog list:
BF115A1 LA
2001
BF115A1 LCA
2001
BF115A1 XA
2001
BF115A1 XCA
2001
BF115A2 LA
2002
BF115A2 LCA
2002
BF115A2 XA
2002
BF115A2 XCA
2002
BF115A3 LA
2003
BF115A3 LCA
2003
BF115A3 XA
2003
BF115A3 XCA
2003
BF115A4 LA
2004
BF115A4 LCA
2004
BF115A4 XA
2004
BF115A4 XCA
2004
BF115A5 LA
2005
BF115A5 LCA
2005
BF115A5 XA
2005
BF115A5 XCA
2005
BF115A6 LA
2006
BF115A6 LCA
2006
BF115A6 XA
2006
BF115A6 XCA
2006
BF115AK0 LA
2007
BF115AK0 XA
2007
BF115AX LA
1999
BF115AX LCA
1999
BF115AX XA
1999
BF115AX XCA
1999
BF115AY LA
2000
BF115AY LCA
2000
BF115AY XA
2000
BF115AY XCA
2000
BF130A1 LA
2001
BF130A1 LCA
2001
BF130A1 XA
2001
BF130A1 XCA
2001
BF130A2 LA
2002
BF130A2 LCA
2002
BF130A2 XA
2002
BF130A2 XCA
2002
BF130A3 LA
2003
BF130A3 LCA
2003
BF130A3 XA
2003
BF130A3 XCA
2003
BF130A4 LA
2004
BF130A4 LCA
2004
BF130A4 XA
2004
BF130A4 XCA
2004
BF130AX LA
1999
BF130AX LCA
1999
BF130AX XA
1999
BF130AX XCA
1999
BF130AY LA
2000
BF130AY LCA
2000
BF130AY XA
2000
BF130AY XCA
2000
BF175AK1 LA
2007
BF175AK1 XA
2007
BF175AK1 XCA
2007
BF175AK2 LA
2007
BF175AK2 XA
2007
BF175AK2 XCA
2007
BF200A2 LA
2002
BF200A2 XA
2002
BF200A2 XCA
2002
BF200A2 XXA
2002
BF200A2 XXCA
2002
BF200A3 LA
2003
BF200A3 XA
2003
BF200A3 XCA
2003
BF200A3 XXA
2003
BF200A3 XXCA
2003
BF200A4 LA
2004
BF200A4 XA
2004
BF200A4 XCA
2004
BF200A4 XXA
2004
BF200A4 XXCA
2004
BF200A5 LA
2005
BF200A5 XA
2005
BF200A5 XCA
2005
BF200A5 XXA
2005
BF200A5 XXCA
2005
BF200A6 LA
2006
BF200A6 XA
2006
BF200A6 XCA
2006
BF200A6 XXA
2006
BF200A6 XXCA
2006
BF200AK0 LA
2007
BF200AK0 XA
2007
BF200AK0 XCA
2007
BF200AK1 LA
2007
BF200AK1 XA
2007
BF200AK1 XCA
2007
BF200AK2 LA
2007
BF200AK2 XA
2007
BF200AK2 XCA
2007
BF225A2 LA
2002
BF225A2 XA
2002
BF225A2 XCA
2002
BF225A2 XXA
2002
BF225A2 XXCA
2002
BF225A3 LA
2003
BF225A3 XA
2003
BF225A3 XCA
2003
BF225A3 XXA
2003
BF225A3 XXCA
2003
BF225A4 LA
2004
BF225A4 XA
2004
BF225A4 XCA
2004
BF225A4 XXA
2004
BF225A4 XXCA
2004
BF225A5 LA
2005
BF225A5 XA
2005
Parts see Honda: