35655-ZY3-C01 SENSOR, OXYGEN Honda
BF175AK1 LA, BF175AK1 XA, BF175AK1 XCA, BF175AK2 LA, BF175AK2 XA, BF175AK2 XCA, BF200AK1 LA, BF200AK1 XA, BF200AK1 XCA, BF200AK2 LA, BF200AK2 XA, BF200AK2 XCA, BF225AK1 LA, BF225AK1 XA, BF225AK1 XCA, BF225AK1 XXA, BF225AK1 XXCA, BF225AK2 LA, BF225AK2
SENSOR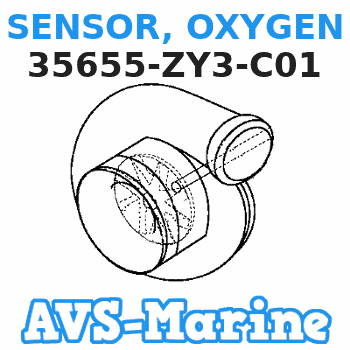 Buy
SENSOR, OXYGEN 35655-ZY3-C01 Honda
genuine, new aftermarket parts with delivery
You can buy parts:
As an associate, we earn commssions on qualifying purchases through the links below
GETZEE Xuan Air Fuel Ratio Lambda Oxygen Sensor 40203-00 Compatible with Motorcycle 4020300 35655-ZY3-C01
Wonderful replacement for old or broke one. || Advanced manufacturing technology, provides high reliability and professional performance. || Made of quality material, it is firm, corrosion resistant and durable, which has long service life. || Easy to install, no complicated tools required, convenient for using. || Quickly senses the air mixture and gives quick feedback to the trip computer to keep the car stable.
Cqlights Oxygen Sensor Oxygen O2 Air Fuel Ratio Sensor 40203-00 35655-ZY3-C01 Compatible with Ho-nda Motorcycle Scooter Autocycle Autobike
Stable characteristics and high reliability. || Easy to install and replace. || Molded and manufactured to perfectly match the original car. || Oxygen sensors can improve fuel economy and reduce emissions. || Easy installation, fast response, stable performance, close to the original effect
Honda entire parts catalog list:
BF175AK1 LA
2007
BF175AK1 XA
2007
BF175AK1 XCA
2007
BF175AK2 LA
2007
BF175AK2 XA
2007
BF175AK2 XCA
2007
BF200AK1 LA
2007
BF200AK1 XA
2007
BF200AK1 XCA
2007
BF200AK2 LA
2007
BF200AK2 XA
2007
BF200AK2 XCA
2007
BF225AK1 LA
2007
BF225AK1 XA
2007
BF225AK1 XCA
2007
BF225AK1 XXA
2007
BF225AK1 XXCA
2007
BF225AK2 LA
2007
BF225AK2 XA
2007
BF225AK2 XCA
2007
BF225AK2 XXA
2007
BF225AK2 XXCA
2007
BF250A LA
2007
BF250A XA
2007
BF250A XCA
2007
BF250A XXA
2007
BF250A XXCA
2007
BF40DK2 LHA
2007
BF40DK2 LRTA
2007
BF50DK2 LRTA
2007
BF50DK2 XRTA
2007
Parts sensor Honda: