0395289 IMPELLER ASSY. & KEY JOHNSON
BJ20SEECB, BJ20SEEDA, BJ20SEEUM, BJ20SRECB, BJ20SREDA, BJ20SREUM, BJ25ARECA, BJ25AREDC, BJ25AREUR, BJ25BAECM, BJ25BAEDR, BJ25BAEUA, BJ25EECE, BJ25EEDM, BJ25EEED, BJ25EEUB, BJ25ELSIC, BJ25ELSSS, BJ25PL3EEM, BJ25PL3SIE, BJ25PL3SSB, BJ30BAECS, BJ30BAEDE
IMPELLER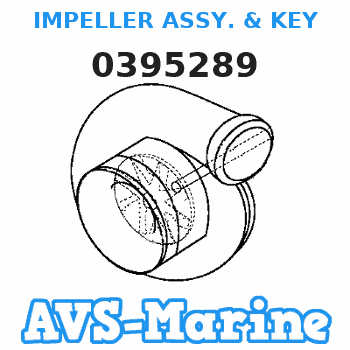 Buy
IMPELLER ASSY. & KEY 0395289 JOHNSON
genuine, new aftermarket parts with delivery
You can buy parts:
395289 395265 Water Pump Impeller For Evinrude Johnson 20 25 28 30 35 HP 2 Stroke Outboard Sierra 18-3051 0395289 0395265 0777818 20HP 25HP 28HP 30HP 35HP
????️■OEM#■:Replacing part numbers For Evinrude Johnson OMC 0395289 0395265 0777818 Sierra 18-3051 Mallory 9-45200,perfectly match. || ????️■High Quality■:Original level of quality and durability, the impellers are manufactured from high quality rubber and will not be damaged even after long periods of immersion in salt water. || ????️■Buy With Confidence■:Highly rigid cardboard boxes and foam wool packaging ensure that your order is in mint condition before you receive it. || ????️■Inquiry Service■:Check your engine part number before you buy. If you're not sure, send us a message. We'll help you find the right part number for your engine. || ????️■Tips■:We will show more detailed information about the product on the details page below to ensure that we can help you to buy the correct replacement part.
MARKGOO Water Pump Impeller 395289 0395289 with Key Replacement for Evinrude Johnson OMC BRP Outboards 20HP 25HP 28HP 30HP 35HP Boat Motor Accessories Engine Parts Sierra Marine 18-3051
Water pump impeller replacement for evinrude johnson omc outboards 20HP 25HP 28HP 30HP 35HP boat motor parts engine cooling system. More detailed information please see description below. || Water pump impeller dimensions measured that shaft size 16.0 mm, extral diameter 51 mm, thickness 19 mm, Blades 6. Water pump impeller is made with neoprene and brass as pictures showed, Please see the pictures. || Water pump impeller fits evinrude johnson omc outboard motors OEM P/N 0395289, 395289, 0432941, 432941, 0437059, 437059, 0395265, 395265 sierra 18-3051. Check your outboard motor part number before purchase. Please message us if you are not sure. || Compatible with sierra marine 18-3051 GLM marine 89750, mallory marine 9-45200, SEI marine 96-362-03E, 96-362-03. This water pump impeller makes repair and maintenance of water pumps easy. Professional installation is suggestion. || To find the right water pump impeller for your outboard, it is VERY IMPORTANT to verify outboard model or serial number before purchase. You can leave us message e.g. your outboard engine parts model, serial number, horsepower or year if you are not comfirmed this water pump impeller fits your outboard motor or not. We're pleasure to help you.
Eghrer395289 Impeller Replacement 395265 395289 777818 0395265 0395289 0777818 18-3051 Water Pump Impeller for Johnson Evinrude20/25/28/30/35HP
【Fitment】Eghrer Replacement Water Pump Impeller Kit for Johnson Evinrude 20/25/28/30/35HP Outboards NOTICE: Please properly verify the Year/Make/Model before purchasing . || 【Replaces OE Number395289,395265 395289 777818 0395265 0395289 0777818 18-3051 Water Pump Kit Strokewith Housing .It could correctly replace the original parts. || 【Features】The impeller pumps cold water into your boat's engine to cool it during use. The water pump impeller is very important to your outboard engine. It is recommended to maintain the water pump every 1-2 years. It can help you save time and money. || 【Sturdy and Durable】Upgraded materials, The reinforced rubber used in the impeller and This stainless steel used in insert cup are ​corrosion-resistant and scratch-resistant || 【Package Included】Water Pump Impeller Repair Kit includes all items as pictured. Please make sure the part number before purchase. This JDMON water pump impeller kit is easy to install, but professional installation is always recommended.
BRP JOHNSON entire parts catalog list:
BJ20SEECB, BJ20SELECB
1998
BJ20SEEDA, BJ20SELEDA
1996
BJ20SEEUM, BJ20SELEUM
1997
BJ20SRECB, BJ20SRLECB
1998
BJ20SREDA, BJ20SRLEDA
1996
BJ20SREUM, BJ20SRLEUM, J20CREUM, J20CRLEUM
1997
BJ25ARECA, BJ25ARLECA, BJ25KECA, BJ25KLECA, BJ25QLECA, J25KLECA, J25QLECA, J25RMECA, J25RMLECA, J25TKECA, J25TKLECA
1998
BJ25AREDC, BJ25ARLEDC, BJ25KEDC, BJ25KLEDC, BJ25QLEDC, J25KLEDC, J25QLEDC, J25RMEDC, J25RMLEDC, J25TKEDC, J25TKLEDC
1996
BJ25AREUR, BJ25ARLEUR, BJ25KEUR, BJ25KLEUR, BJ25QLEUR, J25KLEUR, J25QLEUR, J25RMEUR, J25RMLEUR, J25TKEUR, J25TKLEUR
1997
BJ25BAECM, BJ25BALECM, J25JRECA, J25RECB, J25RLECB, SJ25RDECA
1998
BJ25BAEDR, BJ25BALEDR, BJ25BREDC, BJ25BRLEDC, HJ25RAEDA, SJ25RDEDC
1996
BJ25BAEUA, BJ25BALEUA, HJ25RAEUM, J25JREUR, J25REUM, J25RLEUM, SJ25RDEUR
1997
BJ25EECE, BJ25ELECE, J25EECE, J25ELECE
1998
BJ25EEDM, BJ25ELEDM, BJ25EREDC, BJ25ERLEDC, J25EEDM, J25ELEDM
1996
BJ25EEED, BJ25EEEN, BJ25ELEED, BJ25ELEEN, J25EEED, J25EEEN, J25ELEED, J25ELEEN
1999
BJ25EEUB, BJ25ELEUB, J25EEUB, J25ELEUB
1997
BJ25ELSIC, BJ25ESIC, BJ25EVLSIC, BJ25EVSIC, J25ELSIC, J25ESIC, J25EVLSIC, J25EVSIC
2001
BJ25ELSSS, BJ25ESSS, J25ELSSS, J25ESSS
2000
BJ25PL3EEM, J25PL3EEM, J25R3EEM, J25RL3EEM, J25TEL3EEM
1999
BJ25PL3SIE, BJ25VL3SIE, J25PL3SIE, J25R3SIE, J25RL3SIE, J25RV3SIE, J25RVL3SIE, J25TEL3SIE, J25TVL3SIE, J25VL3SIE
2001
BJ25PL3SSB, J25PL3SSB, J25R3SSB, J25RL3SSB, J25TEL3SSB
2000
BJ30BAECS, BJ30BALECS
1998
BJ30BAEDE, BJ30BALEDE
1996
BJ30BAEEC, BJ30BAEEN, J30REEC, J30REEN, J30RLEEC, J30RLEEN
1999
BJ30BAEUD, BJ30BALEUD, J30REUD, J30RLEUD
1997
BJ30EECS, BJ30ELECS, J30EECS, J30ELECS
1998
BJ30EEDE, BJ30ELEDE, J30EEDE, J30ELEDE, SJ30EEDE
1996
BJ30EEEC, BJ30EEEN, BJ30ELEEC, BJ30ELEEN, J30EEEC, J30EEEN, J30ELEEC, J30ELEEN
1999
BJ30EEUD, BJ30ELEUD, J30EEUD, J30ELEUD
1997
BJ30ELSIA, BJ30ESIA, BJ30EVLSIA, BJ30EVSIA, J30ELSIA, J30ESIA, J30EVLSIA
2001
BJ30ELSSR, BJ30ESSR, J30ELSSR, J30ESSR
2000
BJ35ARECR, BJ35ARLECR, BJ35KECA, BJ35KLECA, BJ35QLECA, J35KLECA, J35QLECA, J35TKLECA
1998
BJ35AREDS, BJ35ARLEDS, BJ35KEDC, BJ35KLEDC, BJ35QLEDC, HJ35RMLEDC, J35KLEDC, J35QLEDC, J35RMLEDC, J35TKLEDC
1996
BJ35AREEA, BJ35E3EEM, BJ35EL3EEM, BJ35KEEM, BJ35PL3EEM, J35E3EEM, J35EL3EEM, J35PL3EEM, J35R3EEM, J35RL3EEM, J35TEL3EEM
1999
BJ35AREUC, BJ35ARLEUC, BJ35KEUR, BJ35KLEUR, BJ35QLEUR, HJ35RMLEUR, J35KLEUR, J35QLEUR, J35RMLEUR, J35TKLEUR
1997
BJ35E3SIE, BJ35EL3SIE, BJ35EV3SIE, BJ35EVL3SIE, BJ35PL3SIE, BJ35VL3SIE, J35PL3SIE, J35R3SIE, J35RL3SIE, J35RV3SIE, J35RVL3SIE, J35TEL3SIE, J35TVL3SIE, J35VL3SIE
2001
BJ35E3SSB, BJ35EL3SSB, BJ35PL3SSB, J35PL3SSB, J35R3SSB, J35RL3SSB, J35TEL3SSB
2000
D25RWA, D25RWLA
1988
HJ20CREDA, HJ20CRLEDA, J20CREDA, J20CRLEDA
1996
HJ25FPO, HJ25RSLO, J25RWEDC, J25RWLEDC
1996
HJ25FPV, HJ25RLSV, J25RWEUR, J25RWLEUR, SJ25RPLV, SJ25RPV
1997
HJ25RLEDA, J25REDA, J25RLEDA, SJ25REDA, SJ25RLEDA
1996
HJ25TELEDA, J25TEEDA, J25TELEDA, SJ25TEEDA
1996
HJ30REDE, HJ30RLEDE, J30REDE, J30RLEDE, SJ30REDE, SJ30RLEDE
1996
J20CRCCA, J20CRLCCA, J20ECCA, J20ELCCA
1988
J20CRCDC, J20CRLCDC, J20ECDC, J20ELCDC, J20TECDC
1986
J20CRCEM, J20CRLCEM, TJ20CRCEM, TJ20CRLCEM, TJ20CRLESF
1989
J20CRCOS, J20CRLCOS, J20ECOS, J20ELCOS
1985
J20CRCUR, J20CRLCUR, J20ECUR, J20ELCUR
1987
J20CREIE, J20CRLEIE, TJ20CRLEIE
1991
J20CREND, J20CRLEND, TJ20CREND, TJ20CRLEND
1992
J20CREOR, J20CRLEOR
1995
J20CRERC, J20CRLERC
1994
J20CRESB, J20CRLESB, TJ20CRESB, TJ20CRLESB
1990
J20CRETS, J20CRLETS, TJ20CRETS, TJ20CRLETS
1993
J20ECEM, J20ELCEM
1989
J20EEIE, J20ELEIE
1991
J20EEND, J20ELEND
1992
J20EEOR, J20ELEOR
1995
J20EERC, J20ELERC
1994
J20EETS, J20ELETS
1993
J25ECCM, J25ELCCM, J25RCCA, J25RLCCA, J25TECCA, J25TELCCA
1988
J25ECDR, J25ELCDR, J25RCDC, J25RDC, J25RLCDC, J25TECDC, J25TELCDC
1986
J25ECEB, J25ELCEB, TJ25ELCEB, TJ25ELESF
1989
J25ECOC, J25ELCOC, J25RCOS, J25RLCOS, J25TECOS, J25TELCOS
1985
J25ECUA, J25ELCUA, J25RCUR, J25RLCUR, J25TECUR, J25TELCUR
1987
J25EEID, J25ELEID, TJ25ELEID, VJ25ELEID
1991
J25EENS, J25ELENS, TJ25ELENS, VJ25ELENS
1992
J25EEOA, J25ELEOA
1995
J25EERR, J25ELERR
1994
J25EETC, J25ELETC, TJ25ELETC, VJ25ELETC
1993
J25ELSNF
2002
J25ELSOB
2005
J25ELSRM
2004
J25ELSTA
2003
J25GTESOC, J25TELSOM, J25TESOM
2005
J25GTESRS, J25TELSRA, J25TESRA
2004
J25JREDC
1996
J25JREEM, J25JREEN, J25REEB, J25REEN, J25RLEEB, J25RLEEN, SJ25RDEEM, SJ25RDEEMN, SJ25RTEEM
1999
J25JREOS
1995
J25JRSIE, J25RLSID, J25RSID, J25RVLSID, J25RVSID, SJ25RTSIE
2001
J25JRSSB, J25RLSSE, J25RSSE, SJ25RTSSB
2000
J25RCEM, J25RLCEM
1989
J25REIE, J25RLEIE, VJ25REIE
1991
J25REND, J25RLEND
1992
J25REOR, J25RLEOR
1995
J25RERC, J25RLERC
1994
J25RESB, J25RLESB, VJ25RESB
1990
J25RETS, J25RLETS
1993
J25RLSNF, J25RSNF
2002
J25RLSOA, J25RSOA
2005
J25RLSRR, J25RSRR
2004
J25RLSTC, J25RSTC
2003
J25RTSOS
2005
J25RWCDC, J25RWLCDC
1986
J25RWCOS, J25RWLCOS
1985
J25RWCUR, J25RWLCUR
1987
J25RWEIM, J25RWLEIM
1991
J25RWENB, J25RWLENB
1992
J25RWEOS, J25RWLEOS
1995
J25RWERD, J25RWLERD
1994
J25RWESA, J25RWLESA
1990
Parts impeller JOHNSON: