0584028 POWER PACK JOHNSON
BJ115TLEDA, HJ88MSLEDC, HJ88MSLEDC, J100STLEIE, J100STLEND, J100STLERC, J100STLESB, J100STLETS, J112TSLEDR, J112TSLEDR, J112TSLEOC, J112TSLEOC, J112TSLERS, J112TSLERS, J115JKLEOC, J115JKLERS, J115JLEIE, J115JLEND, J115JLEOR, J115JLERC, J115JLETS, J11
POWER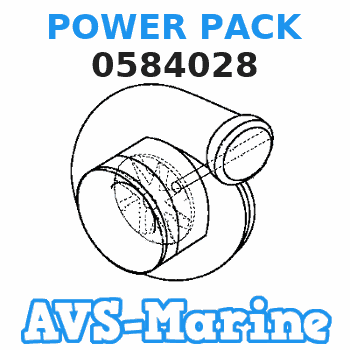 Buy
POWER PACK 0584028 JOHNSON
genuine, new aftermarket parts with delivery
You can buy parts:
As an associate, we earn commssions on qualifying purchases through the links below
0584028, ABS Plastic Outboard Power Pack for Marine Parts
Reliable Materials: The superior outboard CDI power pack is constructed from carefully selected ABS plastic with professional production, designed for using in marine environment, durable to use. || Wide Application: The outboard engine power pack is especially designed replacement for Johnson Engine V4 1989‑1998 85 88 90 100 110 112 and 115HP to better meet your needs. || Stringent Manufacturing: Advanced outboard power pack is strictly built to original standard specifications, designed to have the same form, fit and function as original, highly dependable in using. || Excellent Function: Heavy duty outboard engine power pack is engineered for no rpm limit, can be usd to reopen the engine in the short time for better driving experience. || Part Number: Replacement for OMC 0583773, 0584028, 0584027, 0584029, 585260, 585224, replacement for Sierra 18‑5770 for reference, please double check before purchasing.
Tuzliufi CDI Power Pack Compatible with Johnson Evinrude OMC CD 4/8 0583773 0584027 0584028 0584029 583773 584027 584028 584029 18-5770 113-4028 9-25021 85HP 88HP 90HP 100HP 110HP 112HP 115HP Z855
Compatible with 0583773 0584027 0584028 0584029 ; Compatible with 583773 584027 584028 584029 || Compatible with 18-5770 113-4028 9-25021 || Compatible with Johnso. Evinrud. Outboard Power Pack CD 4/8 NO Limit || Compatible with Johnso. Evinrud. 4 Cylinder 2 stroke 85HP 88HP 90HP 100HP 110HP 112HP 115HP 1989-1998 || Note: This item is a replacement part. Not OEM part. Please make sure the images are the same with what you want. If not please do not purchase it even your model is in the described list!
Carbpro 18-5770 Outboard CDI Power Pack for Johnson Evinrude 85/88/90/100/110/112/115Hp 4 Cylinder Engines replaces#0583773 0584028 0584027 0584029
Replaces for Sierra part number 18-5770 || Replaces OMC part numbers:0583773,0584028,0584027,0584029 || Fits 85, 88, 90, 100,110, 112 ,115Hp 4 Cylinder Engines. CD does not have a RPM Limiter. || Please ensure your model and year outboard is listed below for proper fitment. || High Performace Quality Style Power Packs.Carbpro brings Higher Quality for an awesome price!
BRP JOHNSON entire parts catalog list:
BJ115TLEDA, HJ115TXADA, J115JLEDA, J115TLEDA, J115TXADA
1996
BJ90TLEDA, HJ88MSLEDC, HJ90MLEDA, HJ90TXADA, J88MSLEDC, J90TLEDA
1996
HJ88MSLEDC, J88MSLEDC
1996
J100STLEIE, VJ100SLEIE
1991
J100STLEND, VJ100SLEND
1992
J100STLERC
1994
J100STLESB, VJ100SLESB
1990
J100STLETS, VJ100SLETS
1993
J112TSLEDR, J112TSXEDR, XJ112TSLEDR, XJ112TSXEDR
1996
J112TSLEDR, J112TSXEDR, XJ112TSLEDR, XJ112TSXEDR
1996
J112TSLEOC, J112TSXEOC, XJ112TSLEOC, XJ112TSXEOC
1995
J112TSLEOC, J112TSXEOC, XJ112TSLEOC, XJ112TSXEOC
1995
J112TSLERS, J112TSXERS, XJ112TSLERS, XJ112TSXERS
1994
J112TSLERS, J112TSXERS, XJ112TSLERS, XJ112TSXERS
1994
J115JKLEOC
1995
J115JKLERS
1994
J115JLEIE, J115MLEIE, J115TLAIE, J115TLEIE, J115TXEIE, TJ115TLEIE, VJ115TLAIE, VJ115TLEIE, VJ115TXEIE
1991
J115JLEND, J115MLEND, J115TLAND, J115TLEND, J115TXEND, TJ115TLEND, VJ115TLAND
1992
J115JLEOR, J115MLEOR, J115TLEOR, J115TXAOR
1995
J115JLERC, J115MLERS, J115TLARC, J115TLERC, J115TXARS
1994
J115JLETS, J115MLETS, J115TLATS, J115TLETS, J115TXATS, TJ115TLETS, VJ115TLATS, VJ115TLETS
1993
J115MLESB, J115TLASB, J115TLESB, J115TXESB, TJ115TLESB, VJ115TLASB, VJ115TLESB, VJ115TXESB
1990
J115TSLECM, J115TSXECM, XJ115HLECM, XJ115HXECM
1998
J115TSLEUA, J115TSXEUA, XJ115HLEUA, XJ115HXEUA
1997
J85TTLEIE
1991
J85TTLEND
1992
J85TTLEOR
1995
J85TTLERC
1994
J85TTLETS
1993
J88MSLEIM
1991
J88MSLEIM, J90JLEIE, J90TLAIE, J90TLEIE, TJ90TLEIE, VJ90MLEIE, VJ90TLAIE, VJ90TLEIE
1991
J88MSLENB
1992
J88MSLENB, J90JLEND, J90TLAND, J90TLEND, TJ90TLEND, VJ90MLEND, VJ90TLAND, VJ90TLEND
1992
J88MSLEOS, J90JLEOR, J90MLEOR, J90TLEOR
1995
J88MSLEOS
1995
J88MSLERD
1994
J88MSLERD, J90JLERC, J90MLERC, J90TLARC, J90TLERC, J90TXARC
1994
J88MSLESA, VJ88MSLESA
1990
J88MSLESA, J90TLASB, J90TLESB, TJ90TLESB, VJ88MSLESA, VJ90MLESB, VJ90TLASB, VJ90TLESB
1990
J88MSLETE
1993
J88MSLETE, J90JLETS, J90TLATS, J90TLETS, J90TXATS, TJ90TLETS, VJ90MLETS, VJ90TLATS, VJ90TLETS
1993
J88TSLEDR, XJ88TSLEDR
1996
J88TSLEDR, XJ88TSLEDR
1996
J88TSLEOC, XJ88TSLEOC
1995
J88TSLEOC, XJ88TSLEOC
1995
J88TSLERS, XJ88TSLERS
1994
J88TSLERS, XJ88TSLERS
1994
J90TSLECM, XJ90TSLECM
1998
J90TSLEUA, XJ90TSLEUA
1997
Parts power JOHNSON:
0584030 POWER PACK
BJ115TLEDA, HJ88MSLEDC, HJ88MSLEDC, J100STLERC, J100STLETS, J100WTLEDR, J100WTLEIB, J100WTLENE, J100WTLEOC, J100WTLERS, J100WTLESM, J100WTLETD, J100WTLEUA, J115JLEOR, J115JLERC, J115JLETS, J115JLEUM, J88MSLEOS, J88MSLEOS, J88MSLERD, J88MSLERD, J88MSL