10120000 OWNERS MANUAL Mariner
7F41452KD, 7F50352HD
OWNERS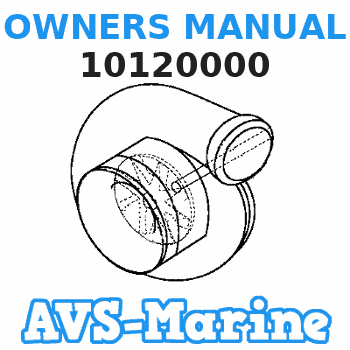 Buy
OWNERS MANUAL 10120000 Mariner
genuine, new aftermarket parts with delivery
You can buy parts:
Ajusa 10120000 Gasket cylinder head
Qlty: Composite material, fiber-steel-fiber+silicone bead||Head Bolts not include; Head bolt replacement recommended. HBS Ref.:81050728||Established in 1972, AJUSA is a leading international manufacturer of gaskets, head bolt sets, lifters, and turbo components. Manufactured in Spain||Highly recommended replace the Camshaft. AJUSA Ref.: "Check Catalog"
Homax 10120000 Steel Wool, 12 pad, Super Fine Grade #0000, Rhodes American, Final Finish
Steel wool super fine grade #0000 used in cleaning, polishing, buffing and refinishing || Uniform, high quality metal strands with gentle abrasiveness || Each bag has 16 steel wool pads || Flexible to reach in and around corners || Use to smooth wood, lacquer, varnish, shellac and polyurethane; remove finish and buff furniture; clean precision tools; DE gloss painted surfaces || Use steel wool instead of sandpaper for extra fine wood working projects. || Use steel wool to clean and polish chrome when combined with the right products. || Steel wool can be used to keep certain pests out by inserting it into holes. || Use Homax Steel Wool to when cleaning and refinishing retro wooden furniture.
Mariner entire parts catalog list:
7F41452KD
2001
7F50352HD
1999,2000
Parts owners Mariner:
10193000 OWNERS MANUAL
7F41452KD, 7F50352HD