888593 SEAL, Drain Plug Mariner
7135V13ID, 7135V13UB, 7135V13ZB, 7200V13IR, 7200V23ID, 7200V23IR, 7225V13ID, 7225V13IR, 7225V13TF, 7225V13UB, 7225V13ZB, 7225V23ID, 7225V23IR, 7225V24IB, 7225V24ID, 7250V13ID, 7250V23IR, 7275V23ID, 7275V23IR, 7300V23ID
SEAL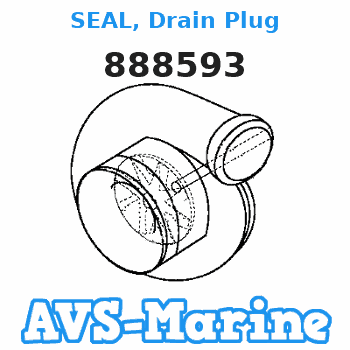 Buy
SEAL, Drain Plug 888593 Mariner
genuine, new aftermarket parts with delivery
You can buy parts:
As an associate, we earn commssions on qualifying purchases through the links below
Watts 0888593 - 888593 - Total Rubber Parts 1" for 995
Rubber Repair Kit || Diaphragm & relief valve disc || 2 check valve disc assemblies || Stem O-ring, cover O-ring, and 2 check seat O-rings || Relief valve seat O-ring and relief valve body O-ring
Quicksilver Oil Drain Plug Seal/Washer 888593
For select 135 hp through 400 hp, 400R, and L4 and L6 Verado outboards. || Oil drain plug seal/washer only. || Inspect your oil drain plug for wear or damage.Replace immediately as necessarily. || Be sure to have the seal/washer in place and tighten drain plug to specific torque before engine use. || Use only Mercury/Quicksilver oil in your Mercury Verado outboards.
Mariner entire parts catalog list:
7135V13ID
2006,2007
7135V13UB
2006
7135V13ZB
2006
7200V13IR
2006
7200V23ID
2006
7200V23IR
2006,2007
7225V13ID
2006
7225V13IR
2006,2007
7225V13TF
2005
7225V13UB
2006
7225V13ZB
2006
7225V23ID
2006,2007
7225V23IR
2006,2007
7225V24IB
2007
7225V24ID
2006
7250V13ID
2006,2007
7250V23IR
2006
7275V23ID
2006
7275V23IR
2006,2007
7300V23ID
2006
Parts seal Mariner: