11992001 BEARING (Pair-Standard) Mercruiser
4211025US, 4211025UU, 424106LUS, 424106PUU
BEARING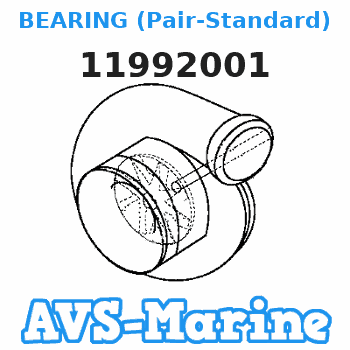 Buy
BEARING (Pair-Standard) 11992001 Mercruiser
genuine, new aftermarket parts with delivery
You can buy parts:
As an associate, we earn commssions on qualifying purchases through the links below
YEKIM 2000mAh Battery for Schlumberger Neptune Advantage 12.01 Probe Neptune Advantage Utility Mete PS Advantage 12.01 Probe,Emergency Lighting Battery PN.11992-001 12031-001 OSA230 P100AA-3SC
【Compatible Models】 For Schlumberger Neptune Advantage 12.01 Probe , Neptune Advantage Utility Mete, PS Advantage 12.01 Probe, PN. 11992-001, 12031-001, BCN800-3GWP-CE623RP, OSA230, P100AA-3SC, P100AA-3SC-11992-001, T26000188, please double identify check your model matches before purchasing. || 【Battery Specification】Capacity: 2000mAh / 7.20Wh, Voltage: 3.6V, Dimension: 50.50 x 27.00 x 26.60mm, Battery type: Ni-MH || 【Budget-friendly】Our Emergency Lighting replacement batteries offer an affordable alternative to original manufacturer batteries, allowing you to save money without compromising on quality. || 【Extended battery life】With high-capacity cells, it maximizes the runtime of your Emergency Lighting. This extended battery life reduces the need for frequent recharging, allowing your Emergency Lighting to work for extended periods without interruption. || 【Exclusive Service】If you have any questions about using this product, please contact our friendly customer service through the "Contact Seller" function, and we will reply within 24 hours.
Synergy Digital Emergency Lighting Battery, Compatible with Schlumberger BCN800-3GWP-CE623RP Emergency Lighting, (Ni-MH, 3.6V, 2000mAh), Replacement for Schlumberger 11992-001 Battery
Rechargeable Battery Compatible with Schlumberger 11992-001 || Works for Schlumberger BCN800-3GWP-CE623RP Emergency Lighting and many other models || Ni-MH, 3.6V, 2000mAh || This battery is made with high quality Japanese cells, it is designed to meet or exceed the original battery performance. || Long Lasting, Ultra Hi-Capacity Battery - Limited 3-Year Warranty
Synergy Digital Emergency Lighting Battery, Compatible with Schlumberger Neptune Advantage Utility Meter Emergency Lighting, (Ni-MH, 3.6V, 2000mAh), Replacement for Schlumberger 11992-001 Battery
Rechargeable Battery Compatible with Schlumberger 11992-001 || Works for Schlumberger Neptune Advantage Utility Meter Emergency Lighting and many other models || Ni-MH, 3.6V, 2000mAh || This battery is made with high quality Japanese cells, it is designed to meet or exceed the original battery performance. || Long Lasting, Ultra Hi-Capacity Battery - Limited 3-Year Warranty
Mercruiser entire parts catalog list:
4211025US
1998
4211025UU
1998
424106LUS
1998
424106PUU
1998
Parts bearing Mercruiser: