807151A14 BODY/IMPELLER KIT Mercruiser
02602347, 02608427, 4211015L1, 4211025RS, 4211025TS, 4211025TT, 4211025US, 4211025UU, 4231017L1, 4332087N1, 4350104JS, 4441027LE, 444106AM1, 444106LPS, 4542067LS, 457B101JS, 457B111GS, 457L101JS, 4652027LE, 4652027M1, 4652227MW, 4M11025LS, 4M11025RS,
BODY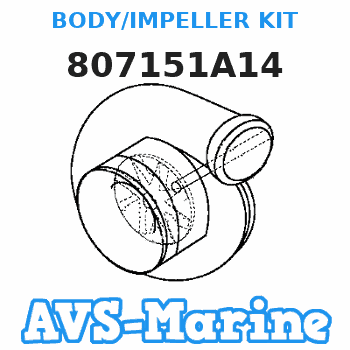 Buy
BODY/IMPELLER KIT 807151A14 Mercruiser
genuine, new aftermarket parts with delivery
You can buy parts:
As an associate, we earn commssions on qualifying purchases through the links below
FASWORX Water Pump Housing and Impeller Repair Kit Compatible with Mercruiser 4.3L, 5.0L, 5.7L, 6.2L, 7.4L, 8.2L 2000 and Older. Compatible with Part Numbers 807151A14 46807151A14 46807151A7
REPLACES: 46-807151-A14 807151A14 46807151A14 183150 18-3150 12088 948350 9-48350 46807151A7 4613159 64151 RL3150 || FITS: For Sierra 183150 Quicksilver 807151A14 Marine 46807151A14 GLM 12088 Mallory Marine 948350 Mercury 46807151A7 Engineered Marine Products 4613159 Pro Marine 64151 Redline RL3150. || FITS: For Mercruiser Alpha Bravo Ski 4.3 5.0 5.7 6.2 7.4 8.2 Inboard Engines with 1 Piece Plastic Housing. 2000 and older || QUALITY: Made from two-step phenolic resin compound for strength and durability || Meets OEM specifications
EOONI Compatible with 807151A14 46-807151A14 Sea Water Pump Impeller Kit Replace for Mercury Mariner Mercruiser Bravo 1 2 3 Boat Engine Sierra 18-3150
????FITS: This is replacement for Mercruiser Alpha, Bravo, Ski 4.3L, 5.0L, 5.7L, 6.2L, 7.4L, 8.2L Inboard Engines with 1 Piece Plastic Housing; 350 MAG BRAVO, 357 MAG BRAVO, 373 MAG BRAVO, 454 MAG & more. Please check part numbers to ensure proper fit when you purchase. || ????REPLACES: MerCruiser 46-807151A14, 46-807151A7, Quicksilver 807151A14, 807151A7, Sierra 18-3150, GLM 12088, Mallory 9-48350. || ????NOTE: Please verify your exact HP, serial number range & motor year uses one of the part numbers above before ordering as many look similar. || ????PREMIUM QUALITY: Extremely high quality metal alloys and modern neoprene which keep a spare in the toughest marine environment. || ????ENSURE: If there is any problem with the product, please do not hesitate to contact us, we will help you solve the problem.
Sea Water Pump Kit with Housing For/Compatible With MerCruiser Bravo Replaces 46-807151A7 & 46-807151A14
New 1 piece housing design replaces older 1 & 2 piece housings, OE quality replacement kit || Replaces / Compatible With MerCruiser part numbers: 46-807151A7, 46-807151A14, 807151A7 & 807151A14 || Also replaces / Compatible With Sierra 18-3150, Sierra 18-3150-1 & Mallory 9-48350
Mercruiser entire parts catalog list:
02602347
1987,1988,1989,1990,1991,1992,1993,1994,1995
02608427
1987
4211015L1
1998
4211025RS
1998
4211025TS
1998
4211025TT
1998
4211025US
1998
4211025UU
1998
4231017L1
1998
4332087N1
1998
4350104JS
1996
4441027LE
1998
444106AM1
1998
444106LPS
1998
4542067LS
1998
457B101JS
1996
457B111GS
1994,1995
457L101JS
1996
4652027LE
1998
4652027M1
1998
4652227MW
1998
4M11025LS
1998
4M11025RS
1998
4M11025TS
1998
4M11025TT
1998
4M11025US
1998
4M31027LS
1998
4R42027N1
1998
Parts body Mercruiser:
72774A40 BODY, WATER PUMP
00014332, 02287333, 02297343, 02607333, 02608427, 03307332, 03308333, 04544347, 08987343, 257B021JS, 30001854, 37011856, 4052110CR, 4350104KS, 4350111HS, 4350118JS, 4350118KS, 44031854, 443B100JS, 443HC00JT, 44541101S, 4454110AS, 4454110GE, 45021102S