810849 CYLINDER HEAD ASSEMBLY (3.0LX) Mercruiser
4111021L1, 4111021TS, 4111021UT, 4111021UU, 411102KN2, 41510P1UE, 430B00001
CYLINDER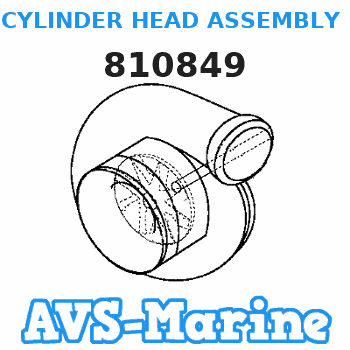 Buy
CYLINDER HEAD ASSEMBLY (3.0LX) 810849 Mercruiser
genuine, new aftermarket parts with delivery
You can buy parts:
As an associate, we earn commssions on qualifying purchases through the links below
3.0L GM High Output Marine Engine Cylinder Head. Replaces Mercruiser & Volvo Penta applications years 1991-newer. Replaces Mercruiser 938-8M0115135
New aftermarket complete cylinder head with valves and springs. || Replaces Mercruiser Volvo Penta, OMC, Marine Power, GM Marine 3.0L years 1991-newer || Replaces Mercruiser part numbers 938-8M0115135, 809891, 810849 || Replaces Volvo Penta part number 3854012 || Replaces GM part number 10140599
Quadboss 87-06 Suzuki LT80 Top End Gasket Set
Chances are you're all too familiar with this question: What are you going to do with it? Whether it's your spouse, buddy, the powersport dealer, or even yourself that asked it, the number of answers are nearly limitless. || Your quad doesn't have to look like or perform like every other quad that came rolling off the assembly line. || You can MAKE IT YOURS. || Customize it to your specific needs. || Whatever your answer, QuadBoss is here to help.
Mercruiser entire parts catalog list:
4111021L1
1998
4111021TS
1998
4111021UT
1998
4111021UU
1998
411102KN2
1998
41510P1UE
1998
430B00001
1990,1991,1992,1993,1994,1995
Parts cylinder Mercruiser:
810840 CYLINDER HEAD ASSEMBLY (3.0L)
430B00001