808503 ELECTRICAL CONNECTOR KIT Mercruiser
4262C01JT, 4350104JS, 4350111HS, 4350118JS, 4454118JT, 4502111FE, 457B101JS, 457B111GS, 457L101JS, 474L118JS, 474L118JT
ELECTRICAL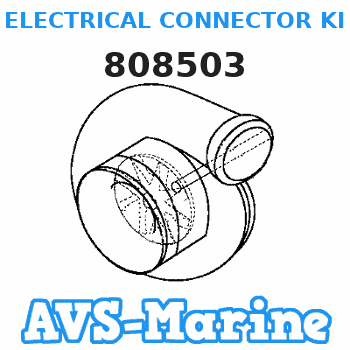 Buy
ELECTRICAL CONNECTOR KIT 808503 Mercruiser
genuine, new aftermarket parts with delivery
You can buy parts:
As an associate, we earn commssions on qualifying purchases through the links below
NORTHERN PARTS HUB Complete Gasket Kit fits - RM 1980-1990 RM80 1990 808503 - Rebuild Gasket Set - Repair Gaskets - Gasket Overhaul Kit
OVER 5,000 OPTIONS : Northern Parts Hub gasket kit, head gasket set, top end gasket kit and sealing gaskets fit both OLD and NEW models of lawn mowers, petrol cutters, trimmers, motorcycles, ATVs, cars, and agricultural machinery of most types. Check our STORE to find everything in one place. || COMPATIBLE: This Gasket Kit is intended for: RM80 1990 808503 || MAXIMUM ENGINE LIFE: Our rebuild gasket set will help keep your engines and power equipment running at their best for years to come. This means you save time and money on repairs and get outstanding performance from your equipment with minimal downtime and productivity loss. || EASY, SECURE INSTALLATION : Our full top gasket set, complete gasket kit, big bore gasket kit sensure your engine's excellent performance without leaks and with minimal idling adjustments or priming. || SERVICE and QUALITY PROMISE : Each gasket set is backed by outstanding service and EVERLASTING commitment. Order Northern Parts Hub gasket replacement kits with confidence!
Vertex-Winderosa 808503 Complete Gasket Kit
Suzuki RM80 1990. || Includes every gasket and O-ring required to rebuild an engine including every component included in our top end rebuild kit including valve seals. || Does not include oil seals or formed rubber valve cover gaskets. Formed valve cover gaskets are included in complete kit with oil seals.
Mercruiser entire parts catalog list:
4262C01JT
1996,1997
4350104JS
1996
4350111HS
1995
4350118JS
1996
4454118JT
1996,1997
4502111FE
1993,1994,1995,1996
457B101JS
1996
457B111GS
1994,1995
457L101JS
1996
474L118JS
1996
474L118JT
1996,1997
Parts electrical Mercruiser: