79023A91 FUSE ASSEMBLY, (90 Ampere) Mercruiser
00014332, 01207333, 01402414, 01407333, 01851333, 02287333, 02297343, 02607333, 02608427, 03307332, 03308333, 04544347, 04707333, 04708004, 04881333, 08987343, 40430002S, 40500006T, 40500010T, 40500010U, 40500120U, 4111021TS, 4111021UT, 4111021UU, 41
FUSE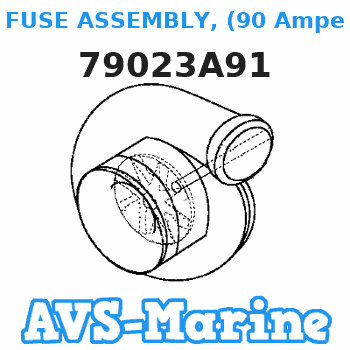 Buy
FUSE ASSEMBLY, (90 Ampere) 79023A91 Mercruiser
genuine, new aftermarket parts with delivery
You can buy parts:
As an associate, we earn commssions on qualifying purchases through the links below
9 88-79023A91 Assembly Kit, Accessories,Alloy, Replacement for mercruy 3.0L,4.3L,5.0L,18-5953 79023A91,18-8220, 9-15510
Item Type: 9 Assembly kit, with 13/32 in (10 mm) diameter mounting hole. 88-79023A91, 8879023A91. || Simple Installation: install, no complicated procedures needed. have any problems after purchasing, please contact us in time. || Durable Material: Made of Alloy + Copper. || Fitment: For Mercruiser 3.0L 4.3L 5.0L 5.7L 6.2L 7.4L engines ,18-8220 ,9-15510. Used with 18-5953 alternator conversion kits installed for MERCRUISER (model 470) 3.7 liter aluminum block engines serial number 6902288 up. || Directly Replace: All of our products undergo strict quality tests, replacement for your old or broken parts.
Demeras 79023A91, 10mm Hole Durable Sturdy Starter Fuse Assembly Stable Performance 90A 12V for Engine
Fitment: 90A starter fuse assembly with 13/32 in (10mm) diameter mounting hole, replacement for CAT, replacement for MerCruiser, etc. || Part Number: Replacing OE numbers for reference are 88‑79023A91, 18‑8220, 9‑15510, 79023A91. Please carefully check your OE number before ordering. || Application: Starter fuse assembly can be used with alternator conversion kits, outboard power steering and various sterndrive and inboard starter motor applications. || Multiple Material: Starter fuse assy is made of ABS+copper+aluminum alloy+zinc alloy material, high strength, rustproof, solid and durable || Ideal Replacement: Exquisite and careful workmanship, high reliability and stable performance, direct replacement for the old or broken one.
Rareelectrical NEW 90 AMPS FUSE ASSEMBLY COMPATIBLE WITH MERCRUISER 500 502 525 575 898 ENGINES 18-8220 188220 79023A91
Compatible with CAT, GM, MERCRUISER, MERCURY and many more... Please verify your OEM part number from your original unit to help ensure fitment. || Replaces: FUSE ASSEMBLY 90 AMP WITH 13/32 IN. (10 mm) DIAMETER MOUNTING HOLE USED ON VERADO POWER STEERING AS WELL AS VARIOUS MERCRUISER STARTER APPLICATIONS., FOR USE WITH 18-5953 ALTERNATOR CONVERSION KITS INSTALLED ON MERCRUISER (MODEL 470) 3.7 LITER ALUMINUM BLOCK ENGINES SERIAL NUMBER 6902288 & UP., QUICKSILVER 88-79023A91 8879023A91, ITEM DESCRIPTION: FUSES, UNIT TYPE: MERCURY ... || Full One Year Warranty || Computer tested for consistent Quality and unsurpassed reliability || Fuses - Voltage: 12V Amperage: 90 Amps Source: Aftermarket
Mercruiser entire parts catalog list:
00014332
1982
01207333
1983
01402414
1984,1985,1986,1987,1988,1989
01407333
1983
01851333
1983,1984
02287333
1983
02297343
1983,1985,1986
02607333
1983
02608427
1987
03307332
1982
03308333
1983,1984,1985,1987
04544347
1987
04707333
1983
04708004
1984
04881333
1983
08987343
1983,1984,1985,1986,1987
40430002S
1998
40500006T
1998
40500010T
1998
40500010U
1998
40500120U
1998
4111021TS
1998
4111021UT
1998
4111021UU
1998
41510P1UE
1998
4211015L1
1998
4211025RS
1998
4211025TS
1998
4211025TT
1998
4211025US
1998
4211025UU
1998
4231017L1
1998
424106LRS
1998
424106LTT
1998
424106LUS
1998
424106PUU
1998
4262C01JT
1996,1997
4332087N1
1998
4350104JS
1996
4350104KS
1997
4350111HS
1995
4350118JS
1996
4350118KS
1997
4441027LE
1998
444106AM1
1998
444106LPS
1998
444236HRS
1998
4454110JT
1996,1997
4454118JT
1996,1997
4502111FE
1993,1994,1995,1996
4542067LS
1998
457B101JS
1996
457B101KS
1997
457B111GS
1994,1995
457L101JS
1996
4652027LE
1998
4652027M1
1998
4652227MW
1998
474L111JS
1996,1997
474L118JS
1996
474L118JT
1996,1997
4M11025LS
1998
4M11025RS
1998
4M11025TS
1998
4M11025TT
1998
4M11025US
1998
4M31027LS
1998
4M4102LPS
1998
4M4102LRS
1998
4M4102LTS
1998
4R42027N1
1998
4S42028N1
1998
4S42028TS
1998
4S42028TT
1998
4S42028UT
1998
4S42028UU
1998
4S420P8UE
1998
Parts fuse Mercruiser: