45518A 1 LEVER ASSEMBLY, UPPER SHIFT SHAFT Mercruiser
00014332, 2140208, 2165208, 2250507
LEVER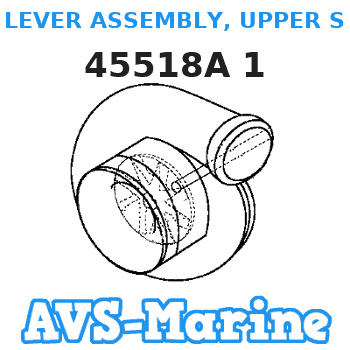 Buy
LEVER ASSEMBLY, UPPER SHIFT SHAFT 45518A 1 Mercruiser
genuine, new aftermarket parts with delivery
You can buy parts:
As an associate, we earn commssions on qualifying purchases through the links below
LicBund RV Water Heater ECO Thermostat Assembly Replacement Part for Atwood 91447 Water Heater Repair Parts Fit for RV (Black)
Fitment: Fits for GCH6-4E, GCH6-6E, GCH6-7E, GC6A-7E, GH6-6E, GH6-7E, GH6-8E, G6A-6E, G6A-7E, G6A-8E, GCH6A-7E, GCH6A-8E, GCG6A-9E, GC6AA-7E, GC6AA-8E, GC6AA-9E, GCH10A-2E, GCH10A-3E, GH10-1E, G610-3E, GH610-3E, G10-2E, G10-3E, GC10-1E, GC10-2E, GH10-2E, GH10-3E, G6A-3E, GH6-3E, GH6-4E, G6A-4E, GCH6A-10E, GC6AA-10A, GC10A-4E, GCH10A-4E, GLM 21140, Mallory 9-72153, Mercruiser 45518A2, 45518A3 and 45518A1 Models. || Scope of application: It is applicable to the maintenance and replacement parts of RV, motor, household water heater and ecological thermostat. The emergency shut-off device provided with the RV water heater thermostat assembly can prevent accidents by ensuring that the water temperature does not exceed the specified temperature. || Easy to install: This product contains instructions. The installation process is simple and easy to understand. You only need to put the thermostat on the right side incision, place the ECO on the left side incision, replace the spring and washer, cover it with a foam cover, then re connect the wire, then you can complete the installation and replacement. || Component parameters: 125V 16A 82C ECO and 60C T-stat components are made of high-quality materials and durable. || Package includes: 1 x Replaceable plastic gasket, 1 x RV Water Heater Thermostat, 1 x RV Water Heater ECO, 1 x Black Foam Cover, 1 x instructions.
Handylife RV Water Heater Thermostat Assembly, ECO Thermostat Replacement Part for Atwood 91447, Water Heater Service Emergency Repair Parts for RV
【UL Certified Replacement】: Authorized with UL certification, the rv water heater thermostat assembly build with an emergency cutoff, designed to prevent an accident by ensuring water temperature does not rise above specified temperature || 【Easy to install】: The RV water heater replacement part comes with installation instruction, which is convenient to install; Just place thermostat at the right cutout and ECO at the left cutout, replace spring and washer, cover with foam cover and reconnect the wires || 【Model Compatibility】:The RV ECO thermostat Fits for GCH6-4E, GCH6-6E, GCH6-7E, GC6A-7E, GH6-6E, GH6-7E, GH6-8E, G6A-6E, G6A-7E, G6A-8E, GCH6A-7E, GCH6A-8E, GCG6A-9E, GC6AA-7E, GC6AA-8E, GC6AA-9E, GCH10A-2E, GCH10A-3E, GH10-1E, G610-3E, GH610-3E, G10-2E, G10-3E, GC10-1E, GC10-2E, GH10-2E, GH10-3E, G6A-3E, GH6-3E, GH6-4E, G6A-4E, GCH6A-10E, GC6AA-10A, GC10A-4E, GCH10A-4E, GLM 21140, Mallory 9-72153, Mercruiser 45518A2, 45518A3 and 45518A1. || 【Package includes】: You will be provided with 1 x RV water heater thermostat, 1 x RV water heater ECO, 1 x black foam cover, made of quality materials, a necessity for your RV water heater || 【CAUTION】: Label all wires before disconnecting when servicing, verify proper operation after servicing
Water Heater Thermostat Replacement Parts Assembly Compatible with Atwood 91447, ECO and T-STAT Parts for RV Camper Emergency Cutoff Service Kit (1 Set)
Specification: there are 125V 16A ECO and T-stat Assembly; The thermostat assembly is an emergency cutoff to ensure water temperature does not rise above 14 ℉ (about 60°C), the ECO and it is shown 180 ℉ (about 82°C) || Function: the RV replacement parts built from quality materials for durability and maximum performance; This accessory ensures proper functioning of water heater by controlling the flow of electricity into the heating elements and assuring you always have calming hot water flowing from the shower || Easy installation: nice solution and took less than 10 minutes to install refer to guidance, your hot water will work like a charm, just enjoy the warm water in your RV, attached installation instruction || Wide application: thermostat assembly compatible with most Atwood 110 volt electric water heaters, GLM 21140, Mallory 9-72153, Mercruiser 45518A2, 45518A3 , 45518A1,GCH6-4E, GCH6-6E, GCH6-7E, GC6A-7E, GH6-6E, GH6-7E, GH6-8E, G6A-6E, G6A-7E, G6A-8E, GCH6A-7E, GCH6A-8E, GCG6A-9E, GC6AA-7E, GC6AA-8E, GC6AA-9E, GCH10A-2E,GCH10A-3E, G10-1E, GH10-1E,G610-3E, GH610-3E, G10-2E, G10-3E, GC10-1E, GC10-2E, GH10-2E, GH10-3E, G6A-3E, GH6-3E, GH6-4E, G6A-4E, GCH6A-10E, GC6AA-10A, GC10A-4E, GCH10A-4E || Package contents: you will receive 1 piece T'STAT assembly for heating the water and 1 piece ECO assembly for shutting off high temperature, 1 piece black foam cover and 1 piece installation instruction
Mercruiser entire parts catalog list:
00014332
1982
2140208
1978,1979,1980,1981,1982
2165208
1978
2250507
1977
Parts lever Mercruiser: