12000 1 O-RING Mercruiser
5220200AS, 91331015
O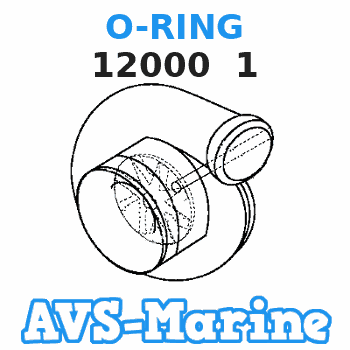 Buy
O-RING 12000 1 Mercruiser
genuine, new aftermarket parts with delivery
You can buy parts:
B&M 120001 Shift Plus 2 Transmission Controller
No laptop required || Control over electronic overdrive || Comes fully configured || Diagnostic built in || B&M quality and design
Taramps MD 12000.1 0.5 Ohm 12000 Watts Class D Full Range Mono Amplifier
MD 12000.1 - 0.5 ohm amplifier is developed with the highest technology and performance for automotive sound systems, in white color, to make your system more sophisticated, It is mono, with a single channel with a maximum power of 12.000 Watts RMS. || It is a FULL RANGE amplifier, playing all frequencies in the right measure for you, Operation class Class D, Number of Channels 01, Maximum power @ 12.6 VDC - 0.5 OHM: 12,000W RMS @ 12.6 VDC - 1 OHM: 7,200W RMS || Input Sensitivity 220mV, Signal to Noise Ratio >95dB, Frequency Response 10 Hz ~5 kHz (-3dB), Crossover high pass (HPF) 10 Hz ~90 Hz (-12dB/8th) Variable, Crossover low pass (LPF) 90 Hz ~5 kHz (-12dB/8th) Variable, Bass Boost Freq.: 35 Hz ~55 Hz || Boost: 0 ~10dB, Efficiency 79%, Input Impedance 15K ohms, Output Impedance 0,5 ohm, Protection system Output Short circuit, Output Short circuit in relation to the GND, Low Impedance Protection / High or Low voltage Protection / Thermal protection || Maximum Power Supply Voltage 16VDC, Consumption at rest 3.6A, Maximum music consumption 602.5A, Maximum consumption in sinusoidal signal 1,205A, Dimensions (H x W x D) 8.976 x 2.755 x 21.653 inches (228 x 70 x 550mm), Weight 17.526 lbs (7.95 kg)
Malco Tru Grit - Heavy Duty Buffing and Polishing Compound for Cars/Automotive Paint Correction and Detailing/Removes 1000-1500 Grit Sand Scratches / 1 Gallon (120001)
REMOVE DEEP SCRATCHES: Use Tru-Grit to easily remove deep sand scratches & heavy oxidation and environmental paint damage on your car or vehicle. || BUFFING & POLISHING FOR CARS: Advanced formula with special diminishing abrasives aggressively buffs and polishes most vehicles painted surfaces. Removes the TOUGHEST STAINS! || EASY CLEAN-UP: Contains no waxes, silicones or fillers. Water-based formula cleans up easily. || HEAVY DUTY FORMULA: Malco Tru-Grit is formulated for removing 1000-grit and finer sand scratches from both fully-cured and 24-hour-old high solids and standard clears, making it the best choice for you! || VERSATILE COMPOUND: Can be used to remove scratches, oxidation, and paint defects on all automotive and marine finishes as well as on industrial coatings.
Mercruiser entire parts catalog list:
5220200AS
1988
91331015
1985,1986,1987
Parts o Mercruiser: