806034A 1 POWER STEERING ASSEMBLY Mercruiser
4S42028N1, 5000147JS, 5111200LP, 5120136JS, 5120150R1, 5231100LP, 5232100N1, 5C30150FS, 5E31200N1, 6020006JS, 6211001N1, 6311002NZ, 6315001N1, 6315002NZ, 6416003N2, 6511102N1, 6811001N1
POWER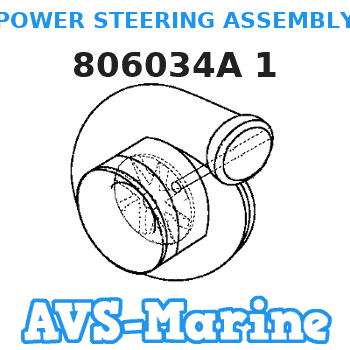 Buy
POWER STEERING ASSEMBLY 806034A 1 Mercruiser
genuine, new aftermarket parts with delivery
You can buy parts:
As an associate, we earn commssions on qualifying purchases through the links below
MAREEYA SHOP New OEM Mercury Mercruiser Alpha Bravo Boat Power Steering Cylinder Actuator Genuine Part 8M0061859 Replacement for 8M0063382, 8M0063381, 806034A1
This is original new Mercury part. It comes in the original box. || Steering cylinder for Mercruiser / Cummins inboard gas and diesel engines. || Fits 1994 & newer Alpha One Gen II & Bravo models and also 2004 & newer models with quick disconnect. || Also is a replacement for Mercury part numbers 8M0063382, 8M0063381 and 806034A1. || Thank you for looking and buying.
Mercruiser entire parts catalog list:
4S42028N1
1998
5000147JS
1996,1997
5111200LP
1998
5120136JS
1996,1997,1998
5120150R1
1998
5231100LP
1998
5232100N1
1998
5C30150FS
1993,1994,1995,1996,1997,1998
5E31200N1
1998
6020006JS
1996,1997
6211001N1
1998
6311002NZ
1998
6315001N1
1998
6315002NZ
1998
6416003N2
1998
6511102N1
1998
6811001N1
1998
Parts power Mercruiser:
806230T POWER STEERING PUMP
473B1F0GS, 4S42028N1, 4S42028TS, 4V71222ND, 4V71222PD