14336A 9 PUMP ASSEMBLY, Trim, Includes All Parts On This Page Mercruiser
5000147JS, 5000150DP, 5000165CE, 5111200LP, 5120136JS, 5120150AR, 5120150R1, 5220200AS, 5231100LP, 5232100N1, 5C30150FS, 5E31200N1, 6020006JS, 6211001N1, 6311002NZ, 6315001N1, 6315002NZ, 6416003N2, 6511102N1, 6811001N1
PUMP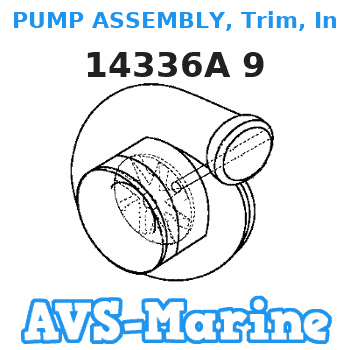 Buy
PUMP ASSEMBLY, Trim, Includes All Parts On This Page 14336A 9 Mercruiser
genuine, new aftermarket parts with delivery
You can buy parts:
As an associate, we earn commssions on qualifying purchases through the links below
NEW TILT TRIM MOTOR ComponentsPlus Compatible With MERCURY ALPHA ONE ALL DRIVES 1988 1989 1990 1991 502 SSM6 DRVLN SSMM PLGIN 14336A8 14336A9 14336A20 88183A12 RT05046 1186752 88183A5 88183A8 PT510N
COMPATIBLE WITH: MERCURY,MPA,REMY,SIERRA
Mercury Trim Motor Replacement Tilt Trim Motor, Mercruiser Applications Stainless Steel Bracket WSM PH200-T016-SK OEM# 18183A12, 14336A8, 14336A9
High Performace Quality OEM Style trim motors. || Trim motors meet OEM standards or higher. || PWC Engine brings Higher Quality for an awesome price!
Mercruiser entire parts catalog list:
5000147JS
1996,1997
5000150DP
1991,1992,1993,1994,1995
5000165CE
1990,1991
5111200LP
1998
5120136JS
1996,1997,1998
5120150AR
1988,1989,1990,1991,1992,1993,1994,1995
5120150R1
1998
5220200AS
1988
5231100LP
1998
5232100N1
1998
5C30150FS
1993,1994,1995,1996,1997,1998
5E31200N1
1998
6020006JS
1996,1997
6211001N1
1998
6311002NZ
1998
6315001N1
1998
6315002NZ
1998
6416003N2
1998
6511102N1
1998
6811001N1
1998
Parts pump Mercruiser: