13524A 5 ROTOR/SENSOR WHEEL Mercruiser
02602347, 02608427, 4052110CR, 4454110AS, 4454110GE, 45021102S, 474H110AR
ROTOR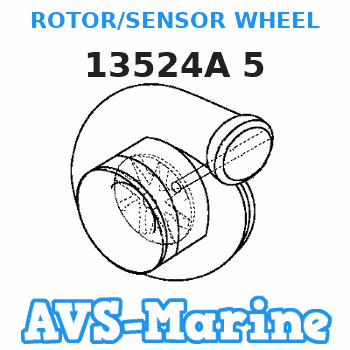 Buy
ROTOR/SENSOR WHEEL 13524A 5 Mercruiser
genuine, new aftermarket parts with delivery
You can buy parts:
As an associate, we earn commssions on qualifying purchases through the links below
Inboard/Outboard Electrical Distributer Caps and Rotor V-8 with Thunderbolt Ignition WSM 18-5273, OEM#805759Q3 & 13524A5
High Performace Quality OEM Style Electrical Distributer Caps & Rotors || Distributer Caps & Rotors meet OEM standards or higher. || PWC Engine brings Higher Quality for an awesome price! || Complete kits include crankshaft oil seals.
The ROP Shop | Cap, Rotor & Spark Plug Wire Kit for Mercury, Mercruiser 13524A5, 43376A14 Boats
The ROP Shop replacement Cap, Rotor & Spark Plug Wire Kit for Mercury, Mercruiser 13524A5, 43376A14 Boats || Specs - Refer to images 2 & 3 for more information || Includes - (1) Distributor Cap, (1) Cap Gasket, (1) Rotor, (1) Fitting, (4) Screws & (1) Spark Plug Wire Kit (2-30", 2-35", 2-40", 2-45", 1-12" wires); comes as shown in the first image || Cap is made from a blend of PBT and PET plastics for increased strength, stiffness and resistance to warpage. Solid brass inserts resist corrosion and electrical pitting for long service life. High strength to weight ratio for durability and resistance to thermal cracking. Designed to resist RFI interference with onboard electronics || Spark plug wire kit features kevlar core for maximum durability, stainless steel wound conductor, premium silicone jacketing with OE styled boots for sealed barrier against heat, dirt and moisture. Superior RFI suppression for the most sensitive electronic systems
Mercruiser entire parts catalog list:
02602347
1987,1988,1989,1990,1991,1992,1993,1994,1995
02608427
1987
4052110CR
1990,1991,1992
4454110AS
1988,1989,1991,1992
4454110GE
1995
45021102S
1992,1993
474H110AR
1988,1989,1990,1991
Parts rotor Mercruiser: