808484 ROTOR Mercruiser
4350104JS, 4350104KS, 4350111HS, 4350118JS, 4350118KS, 4441027LE, 444106AM1, 4454118JT, 4502111FE, 457B101JS, 457B101KS, 457B111GS, 457L101JS, 4652027LE, 4652027M1, 4652227MW, 474L111JS, 474L118JS, 474L118JT, 4M31027LS
ROTOR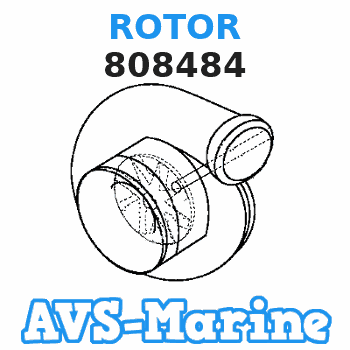 Buy
ROTOR 808484 Mercruiser
genuine, new aftermarket parts with delivery
You can buy parts:
As an associate, we earn commssions on qualifying purchases through the links below
FASWORX Distributor Cap and Rotor kit for Some Mercruiser, OMC, Volvo Penta, Marine Power with Delco EST Ignition System
Distributor cap and rotor kit for GM Delco style ignition systems || Fits some Mercruiser, OMC, Indmar, Pleasurecraft, Crusader, Volvo Penta with GM (chevy) based V8 engines, 5.0L, 5.7L, 7.4L, 8.2L || REPLACES: part numbers: 3854548, 804418, 804483T, 808483, 808483K1, 808483K2, 808483Q1, 08483Q2, 808483T, 808483T2, 808483T3, 808484, 8M6001253; Crusader: 38070; Volvo: 3854548; OMC/Johnson/Evinrude: 3854548 || Only fits 1997 and older Mercruiser V8 engines with Delco style distributor. Does NOT fit Thunderbolt ignition systems. || Quality brass terminals
Vertex 808484 Complete Gasket Set
These sets include all gaskets necessary to rebuild the engine and transmission
Mercruiser Rotor 454 MAG, MPI, HORIZON, MIE 1999-2001 Inboard Ignition CDI E65-0006 Replaces OEM# Crusader 38071 / Mercruiser 898253010, 8M6001253, 808484, 8084841, 804423, 8M6001253
High Performace Quality OEM Style Rotors. || Rotor meets OEM standards or higher. || PWC Engine brings Higher Quality for an awesome price!
Mercruiser entire parts catalog list:
4350104JS
1996
4350104KS
1997
4350111HS
1995
4350118JS
1996
4350118KS
1997
4441027LE
1998
444106AM1
1998
4454118JT
1996,1997
4502111FE
1993,1994,1995,1996
457B101JS
1996
457B101KS
1997
457B111GS
1994,1995
457L101JS
1996
4652027LE
1998
4652027M1
1998
4652227MW
1998
474L111JS
1996,1997
474L118JS
1996
474L118JT
1996,1997
4M31027LS
1998
Parts rotor Mercruiser:
809150 ROTOR
40420001D, 4231017L1, 4262C01JT, 428B116KD, 4332087N1, 4350104JS, 4350104KS, 4350111HS, 4350118JS, 4350118KS, 442B110GD, 442B115KD, 4441027LE, 444106AM1, 444106LPS, 4454118JT, 4502111FE, 4542067LS, 457B101JS, 457B101KS, 457B111GS, 457L101JS, 4652027L
808528 ROTOR
442B110GD, 442B115KD, 4502111FE, 473B116KD, 473B1F0GS