14827 1 STUD Mercruiser
40430002S, 4211015L1, 4211025RS, 4211025TS, 4211025TT, 4211025US, 4211025UU, 4231017L1, 424106LRS, 424106LTT, 424106LUS, 424106PUU, 4262C01JT, 443HC00JT
STUD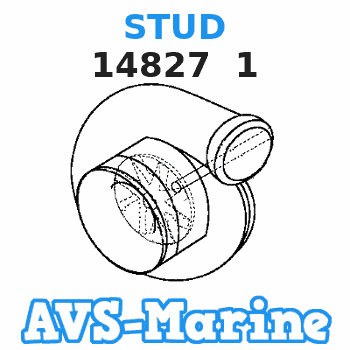 Buy
STUD 14827 1 Mercruiser
genuine, new aftermarket parts with delivery
You can buy parts:
As an associate, we earn commssions on qualifying purchases through the links below
WE12M29 Dryer Drum Drive Belt Compatible with GE Hotpoint Replaces 137292700 AP4324040 WE12M0022 WE12M22 WE12M29 WE12M33 WE12X21574
✅【Product Info.】WE12M29 (137292700) Dryer Drum Drive Belt.It is 89.5 inches long with 4 ribs and 3 grooves on the inside for a better grip.The drum belt attaches to the motor pulley and spins the drum as the motor rotates || ✅【Replaces No.】WE12M29, 134163500, 137292700, 134503900, AP4324040, WE12X21574, 1381519, 559C197P001, 559C197P003, PS1766009, WE120122, WE12M0022, and WE12M22, 148271, 1615170, 5303283287, AH3408299, AP4565702, EA3408299, PS3408299, 1381519 || ✅【Compatible Brands】General Electric, Hotpoint. || ✅【Fixes Symptoms】Will not tumble, unusual noise, loud noise, will not start, no heat, not enough heat, takes too long to dry, burning smell, touchpad does not respond || ✅【About Us】We strive to maintain fairness and honesty with all customers, and will make your satisfaction our top priority, including providing a 1-year warranty and a 30-day return and exchange policy. If you have any question during shopping, welcome to contact us, we will try our best to solve the problem.
DIKOO 137292700 Drum Belt for Frigidaire Electrolux Clothes Dryers Replaces 134163500, 134503900, 148271, 1615170, 5303283287, AH3408299, EA3408299, PS3408299ES0, AP4565702

137292700 Dryer Drum Drive Belt by PartsBroz - Compatible Frigidaire Electrolux Gibson Kenmore Stackable Washer & Dryer Parts - Replaces AP4565702 EA3408299 PS3408299 - Upgraded Part of Durable Rubber
137292700 Dryer Drive Belt - A high-quality exact equivalent for part numbers AP4565702, 134163500, 134503900, 148271, 1615170, 5303283287, AH3408299, EA3408299, PS3408299. || Compatibility with major brands - Multi-Rib Drum Belt is compatible with Frigidaire, Crosley, Electrolux, Gibson, Kelvinator, Kenmore, Tappan, Uni, Westinghouse. It fits hundreds of models. || Quick DIY repair - 137292700 Dryer Drum Drive Belt Replacement Part will help if your appliance does not tumble, is noisy, or does not start. It spins the drum as the motor rotates. || Attentive support - If you are uncertain about whether the drum fits your dryer, we will help you. We generally put forth a valiant effort to guarantee you are totally happy with your purchase. || High-quality elements - Washer dryer combo replacement belt meets or exceeds all manufacturer specifications. We provide a lifetime warranty and guarantee 100% money back.
Mercruiser entire parts catalog list:
40430002S
1998
4211015L1
1998
4211025RS
1998
4211025TS
1998
4211025TT
1998
4211025US
1998
4211025UU
1998
4231017L1
1998
424106LRS
1998
424106LTT
1998
424106LUS
1998
424106PUU
1998
4262C01JT
1996,1997
443HC00JT
1996,1997
Parts stud Mercruiser: