63742T BEARING, Ball Mercury
1031203UB, 1031203UD, 1031207ZF, 1031312DB, 1040213YL, 1043203DD, 1043203VD, 1043213DD, 1043302DD, 1043411DD, 1043412DB, 1043412DD, 1050302DB, 1050302FB, 1050302FD, 1050312FB, 1050411DD, 1050412DB, 1050412DD, 1050412FB, 1050412FD, 1055207DB, 1055207V
BEARING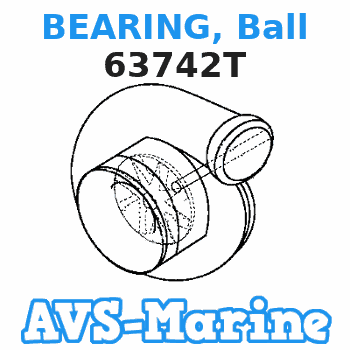 Buy
BEARING, Ball 63742T Mercury
genuine, new aftermarket parts with delivery
You can buy parts:
As an associate, we earn commssions on qualifying purchases through the links below
Crank Main Bearing Compatible with Johnson/Compatible with Evinrude/Compatible with Mercury/Compatible with Yamaha 25-75 Hp 1800 WSM 010-221-01
High Performace Quality OEM Upper Bearing. || Upper Bearings meet OEM standards or higher. || PWC Engine brings Higher Quality for an awesome price!
Mercury entire parts catalog list:
1031203UB
1998,1999,2000,2001,2002,2003,2004
1031203UD
1998,1999
1031207ZF
2002
1031312DB
2005,2006
1040213YL
2001,2004
1043203DD
2005
1043203VD
1999,2000,2001,2002,2003,2004
1043213DD
2005
1043302DD
2005
1043411DD
2005
1043412DB
2005
1043412DD
2005
1050302DB
2005
1050302FB
2006
1050302FD
2006
1050312FB
2006
1050411DD
2005
1050412DB
2005
1050412DD
2005,2006
1050412FB
2006
1050412FD
2006,2010
1055207DB
2005,2006
1055207VB
1999,2000,2001,2002,2003,2004
Parts bearing Mercury: