55278A 5 DIAPHRAGM ASSEMBLY Mercury
1075524
DIAPHRAGM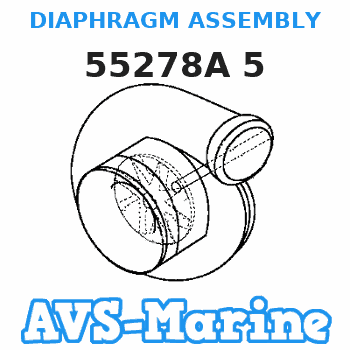 Buy
DIAPHRAGM ASSEMBLY 55278A 5 Mercury
genuine, new aftermarket parts with delivery
You can buy parts:
As an associate, we earn commssions on qualifying purchases through the links below
Mercury Mariner 75 Hp (4 CYL) 643291-C099999 Complete Fuel Pump Repair Kit WSM Sierra 18-7808 OEM# 55278A5
High Performace Quality OEM Style Gaskets. || Gaskets and seals meet OEM standards or higher. || PWC Engine brings Higher Quality for an awesome price!
AMRS-18-7808 * Sierra 18-7808 Fuel Pump Kit Replaces 55278A5
Fuel Pump Kit for Mercury and Mariner Outboards || Fits: 75 hp (4 Cylinder) (Serial No. 6432901-C099999) 80 hp (Serial No. 2559001-2670574) 80 hp (Serial No. 4831999-6432900) 85 hp (Serial No. 3493913-4831998) || Replaces: Mercury - 55278A-5 Mallory - 9-37750 GLM - 40330 Pro Marine - 111 Redline - RL7808
Mercury entire parts catalog list:
1075524
1984,1985,1986
Parts diaphragm Mercury:
16611 DIAPHRAGM KIT
1035204, 1035207, 1045217, 1050200, 1050312BC, 1060504, 1075524, 1090524, 1115525