18307 6 GASKET Mercury
111047JHD, 1115473WD, 1135412WD, 1135473YD, 1135D73CD, 1135D73FT, 1150413CD, 1150413FY, 1150413HF, 1150413HY, 1150413WD, 1150413ZD, 1150423FG, 1150423FY, 1150423HF, 1150423HG, 1150423HY, 1150424FY, 1150424HY, 1175P73HY, 1200413FY, 1200413HY, 1200423F
GASKET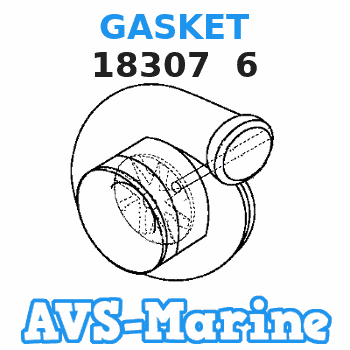 Buy
GASKET 18307 6 Mercury
genuine, new aftermarket parts with delivery
You can buy parts:
As an associate, we earn commssions on qualifying purchases through the links below
New All Balls Racing Front Caliper Rebuild Kit 18-3076 Compatible With/Replacement For Kawasaki KL 250 (KLR) 87-05
slave || Kit includes: boots, seals, bleeder cap, brake pad retaining pins, and copper washers.
Water Pump Impeller Replacement for Jabsco 09-808B Sierra 18-3076
For Jabsco Impeller: 22405-0001-P || Also fits Johnson Impeller: 09-808B Sierra Impeller Kit: 18-3076 || Flexible Rubber Impeller for Marine Engine Raw Water Pumps Replace Jabsco Water Pump Impeller 22405-0001 for 51510-2001 Pump || Replace Jabsco Impeller 22405-0001 || Dimension(OD x width):40x19mm(1-9/16"x15/32") Shaft:12mm(15/32")
Eghrer 09-808B, Water Pump Impeller Repair Kit for Jabsco Inboard Motor,22405-0001 3586496 875583-7 21951342 500121 B 50021 33032 18-3076
【Fitment】Eghrer Replacement Water Pump Impeller Kit forJabsco Inboard Motor22405-0001 3586496 875583-7 21951342 500121 B 50021 33032NOTICE: Please properly verify the Year/Make/Model before purchasing . || 【Replaces OE Number】09-808B,18-3076 Water Pump Kit Strokewith Housing .It could correctly replace the original parts. || 【Features】The impeller pumps cold water into your boat's engine to cool it during use. The water pump impeller is very important to your outboard engine. It is recommended to maintain the water pump every 1-2 years. It can help you save time and money || 【Sturdy and Durable】Upgraded materials, The reinforced rubber used in the impeller and This stainless steel used in insert cup are ​corrosion-resistant and scratch-resistant. || 【Package Included】Water Pump Impeller Repair Kit includes all items as pictured. Please make sure the part number before purchase. This JDMON water pump impeller kit is easy to install, but professional installation is always recommended.
Mercury entire parts catalog list:
111047JHD
2006
1115473WD
2000
1135412WD
2000,2001,2002,2003,2004,2005
1135473YD
2001,2002,2003
1135D73CD
2004,2005
1135D73FT
2006
1150413CD
2004,2005
1150413FY
2006
1150413HF
2010
1150413HY
2006
1150413WD
2000,2001
1150413ZD
2002,2003
1150423FG
2006
1150423FY
2006
1150423HF
2010
1150423HG
2006
1150423HY
2006
1150424FY
2006
1150424HY
2006
1175P73HY
2006
1200413FY
2006
1200413HY
2006
1200423FG
2006
1200423FY
2006
1200423HG
2006
1200423HY
2006
1200424FY
2006
1200424HY
2006
Parts gasket Mercury: