896523 O-RING, (2.175 x .103) Mercury
1135V13ED, 1135V13FB, 1135V13HB, 1200453CD, 1200453EY, 1200453HY, 1200D73CD, 1200D73ET, 1200D73HT, 1200E73EY, 1200E73HY, 1200V13DD, 1200V13ED, 1200V13ER, 1200V13FB, 1200V13HB, 1200V23ED, 1200V23ER, 1225413EY, 1225423EY, 1225424EY, 1225E73AD, 1225P73E
O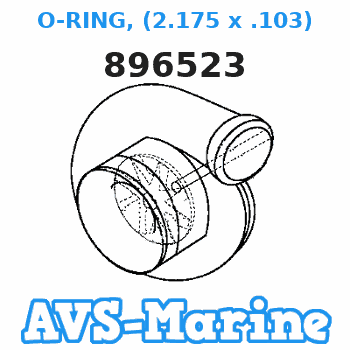 Buy
O-RING, (2.175 x .103) 896523 Mercury
genuine, new aftermarket parts with delivery
You can buy parts:
As an associate, we earn commssions on qualifying purchases through the links below
Oteshina 12pcs Pack Giraffe Shape Fruit K Animal Salad Ks Cake Picks Cutlery Party Tableware 896523 - Black Steel Handle Soup Servers Bulk Salad Gold Fruit Sets Oneida Spoon Forks Acry
Professional for Salad fork whith free shipping || Looking to purchase salad fork - Fruit Pick - k - Cutlery Travel - Dessert k - Burlap Cutlery - Elephant Milk - Cutlery Set Stainless Steel - Cocktail Pick - Cutlery Pack - Food Pick - k Knife Holder - Doinb - Cocktail k - Knife Steak - Cake Cap - Plastic Pick - Cutlery Stainless Steel - Cake Topper Music - Piano k - Cutlery Tableware - 3 Tier Cupcake - Mini k - Spoo online? || ks shape party animal giraffe pack pcs elephant milk soup forks stainless spoon oneida || Flatware Type: Forks , Certification: CIQ , Model Number: Fruit Fork , Production: Fruit Fork , Feature: Eco-Friendly , Material: PC , Place of Origin: Zhejiang China , fruit fork: fruit vegetable tools , Type: decorative tableware || [Guaranteed service]: If you have any questions, please contact us. We will respond within 24 hours and give you a satisfactory answer.
Fruit Fork Set - 12pcs Pack Giraffe Shape Fruit K Animal Salad Ks Cake Picks Cutlery Party Tableware 896523 - Black Steel Handle Soup Servers Bulk Salad Gold Fruit Sets Oneida Spoon Forks Acry
Professional for Salad fork whith free shipping || Flatware Type: Forks , Certification: CIQ , Model Number: Fruit Fork , Production: Fruit Fork , Feature: Eco-Friendly , Material: PC , Place of Origin: Zhejiang China , fruit fork: fruit vegetable tools , Type: decorative tableware || Looking to purchase salad fork - Fruit Pick - k - Cutlery Travel - Dessert k - Burlap Cutlery - Elephant Milk - Cutlery Set Stainless Steel - Cocktail Pick - Cutlery Pack - Food Pick - k Knife Holder - Doinb - Cocktail k - Knife Steak - Cake Cap - Plastic Pick - Cutlery Stainless Steel - Cake Topper Music - Piano k - Cutlery Tableware - 3 Tier Cupcake - Mini k - Spoo online? || ks shape party animal giraffe pack pcs elephant milk soup forks stainless spoon oneida || [Best Service] If You Have Any Problem With Your Products, Please Feel Free To Contact Us
Mercury entire parts catalog list:
1135V13ED
2006,2007
1135V13FB
2006
1135V13HB
2006
1200453CD
2004,2005,2006
1200453EY
2006
1200453HY
2006
1200D73CD
2004,2005,2006
1200D73ET
2006,2007,2008
1200D73HT
2006
1200E73EY
2006,2007
1200E73HY
2006
1200V13DD
2005
1200V13ED
2006,2007,2011
1200V13ER
2006,2007,2011
1200V13FB
2006
1200V13HB
2006
1200V23ED
2006,2007,2011
1200V23ER
2006,2007,2011
1225413EY
2007
1225423EY
2007
1225424EY
2007
1225E73AD
2003,2004,2005,2006
1225P73ED
2009
1225P83ED
2009
1225V13EB
2007,2011
1225V13EF
2007
1225V23ED
2007
1225V33EB
2007,2011
1226P73ED
2010
1250424EY
2007,2009
1250433EY
2007
1250434EY
2007
1250P73ED
2009
1250P83ED
2009
1250V23EF
2007
1250V34EB
2007
1251P73ED
2010
1251V13ED
2010,2011
1275V23ER
2006,2007,2011
1275V24EB
2007
1275V34EB
2007
1300V23EB
2007
1300V24EF
2007
1300V24KD
2011
1300V33EB
2007
1301V23KD
2011
1301V33KD
2011
Parts o Mercury: