803529T06 PUMP, Fuel Mercury
1B04201FB
PUMP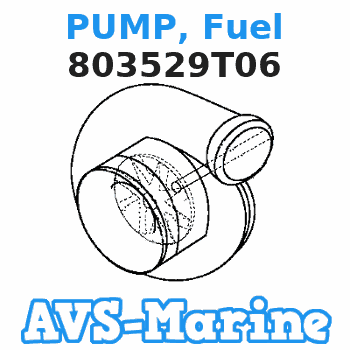 Buy
PUMP, Fuel 803529T06 Mercury
genuine, new aftermarket parts with delivery
You can buy parts:
As an associate, we earn commssions on qualifying purchases through the links below
New Fuel Pump 803529T06 3H6040007 for Tohatsu Mariner Mercury Outboard Fuel Pump 4-9.8HP
Replaces Tohatsu Mariner Mercury 803529T06 3H6040007 || The Fuel Pump meets or exceeds OEM specifications || Easy To Install No Instruction || 12-Month Warranty-If any questions, Please contact us by email as soon as possible. We will provide free Replacement or Refund based on your problems.
KINDLY XYXYMY Motorcycle Engine Gasoline Fuel Pump FIT for Nissan MFS4A2 MFS4B MFS5A2 3. Carburetor Fuel Pump 3H6-04000-3 803529T06 504977
Type Name:Motorcycle Gasoline Gas Fuel Pump || Condition:Brand New || Material:Aluminium alloy || Quantity:1 Pc || Enhance appearance and add stylish personality.
Dokili New Fuel Pump for Tohatsu Mariner Mercury Outboard Fuel Pump 4-9.8HP 803529T06 3H6040007
【Fitment】This product is suitable for Tohatsu 4-Stroke 4-9.8HP MFS4A2 MFS4B MFS5A2 MFS5B MFS6A2 MFS6B MFS8A2 MFS8A3 MFS9.8A MFS8A MFS9.8A2 MFS9.8A3 || 【Top Quality】The outboard oil pump is made of high quality materials with high wear resistance, corrosion resistance, durability and long service life. || 【Features】Although this is not an OEM part, this product is professionally manufactured with high precision, reliability and strict adherence to factory quality control to provide better performance for the engine. || 【Direct Replacement】Excellent workmanship, it can perfectly replace original or defective parts. || 【Replaces Tohatsu part #】 3H6-04000-7 and Quicksilver part # 803529T06
Mercury entire parts catalog list:
1B04201FB
2006
Parts pump Mercury:
803529T03 PUMP ASSEMBLY, Fuel
1B04201FB, 1B08201DB