7452A 9 SWITCH BOX (WITH BULLET CONNECTIONS) Mercury
1018204
SWITCH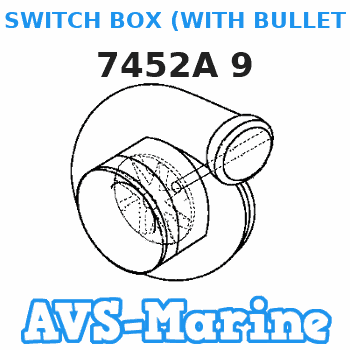 Buy
SWITCH BOX (WITH BULLET CONNECTIONS) 7452A 9 Mercury
genuine, new aftermarket parts with delivery
You can buy parts:
As an associate, we earn commssions on qualifying purchases through the links below
339-7452A19 ZZYR Switch Box CDI Power Pack For Mercury Mariner Outboard 2 Stroke 6hp 8hp 9.9hp 15hp 20hp 25hp Replaces sierra 18-5777 114-7452K1 339-7452A15 339-7452A19
【Compatible】For Mercury & Mariner 6HP 8HP 9.9HP 10HP 13.5HP 15HP 20HP 25HP 2-Stroke Engines w/ 4 magnet Flywheel || 【Replaces Part】339-7452A1, 339-7452A10, 339-7452A11, 339-7452A13, 339-7452A14, 339-7452A15, 339-7452A19, 339-7452A2, 339-7452A21 (Wires), 339-7452A3, 339-7452A7, 339-7452A8, 339- 7452A9, 339-7452A18, 339-7452A20, 339-7452A16 Sierra 18-5777 || 【Warranty】 360 Days warranty from the date of purchase. Contact us freely if there are any issues with the item. || 【High Quality】The quality material for higher stablity and reliability, meet or exceed OEM standards.Easy to install and operate. It can be replaced directly every time. || 【Note】Please check the Year/Brand/Serial Number/Engine Horsepower and the part numbers before placing the order to ensure that the parts are suitable for your vehicle.Thanks.
OVERSEE 339-7452A17 Switch Box CDI for Mercury Mariner Outboard 339-7452A15 339-7452A19
The CDI Unit fits 6HP through 25HP Two Cylinders 2-Stroke Models 1999 & NEWER || Replaces the following mercury/quicksilver parts: 339-7452A1, 339-7452A10, 339-7452A11, 339-7452A13, 339-7452A14, 339-7452A15, 339-7452A19, 339-7452A2, 339-7452A21 (Wires), 339-7452A3, 339-7452A7, 339-7452A8, 339- 7452A9, 339-7452A18, 339-7452A20, 339-7452A16 Sierra 18-5777 || Our products are shipped from the U.S. You can receive the products in about 5-7 days
Mercury entire parts catalog list:
1018204
1984,1985,1986,1987