08321-0105A LOCK WASHER Suzuki
DF250A, DF300A, DT150SSH, DT150SSJ, DT150SSK, DT150SSL, DT150SSM, DT150SSN, DT150STCLP, DT150STCLR, DT150STCLS, DT150STCLT, DT150TCLH, DT150TCLJ, DT150TCLK, DT150TCLL, DT150TCLM, DT150TCLN, DT150TCLP, DT150TCLR, DT150TCXGM, DT150TCXGN, DT150TCXGP, DT
LOCK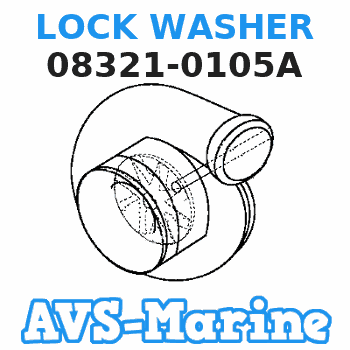 Buy
LOCK WASHER 08321-0105A Suzuki
genuine, new aftermarket parts with delivery
You can buy parts:
As an associate, we earn commssions on qualifying purchases through the links below
Suzuki Washer Lock 08321-0105A New Oem
New OEM Suzuki Washer Lock || OEM Part Number: 08321-0105A | Previous: 08321-01053 || Item only fits specific models listed. The picture could be generic. || Message us with VIN/HULL for fast fitment verification.
Suzuki entire parts catalog list:
DF250A
2011
DF300A
2011
DT150SSH
1987
DT150SSJ
1988
DT150SSK
1989
DT150SSL
1990
DT150SSM
1991
DT150SSN
1992
DT150STCLP
1993
DT150STCLR
1994
DT150STCLS
1995
DT150STCLT
1996
DT150TCLH
1987
DT150TCLJ
1988
DT150TCLK
1989
DT150TCLL
1990
DT150TCLM
1991
DT150TCLN
1992
DT150TCLP
1993
DT150TCLR
1994
DT150TCXGM
1991
DT150TCXGN
1992
DT150TCXGP
1993
DT150TCXGR
1994
DT150TCXGS
1995
DT150TCXGT
1996
DT150TCXH
1987
DT150TCXJ
1988
DT150TCXK
1989
DT150TCXL
1990
DT150TCXM
1991
DT150TCXN
1992
DT150TCXP
1993
DT150TCXR
1994
DT150TCXS
1995
DT150TCXT
1996
DT2D
1983
DT2E
1984
DT2F
1985
DT2LG
1986
DT2LH
1987
DT2LJ
1988
DT2LK
1989
DT2SG
1986
Parts lock Suzuki: