08322-01107 WASHER Suzuki
DF150, DF150, DF150, DF150TX, DF150ZX, DF175, DF175, DF175, DF175TX, DF175ZX, DT115, DT140, DT55CLF, DT55CRLG, DT55CRLJ, DT55CRLK, DT55CRLL, DT55CRSG, DT55CRSH, DT55HTCLH, DT55HTCLJ, DT55HTCLK, DT55HTCLL, DT55TCLG, DT55TCLH, DT55TCLJ, DT55TCLK, DT55T
WASHER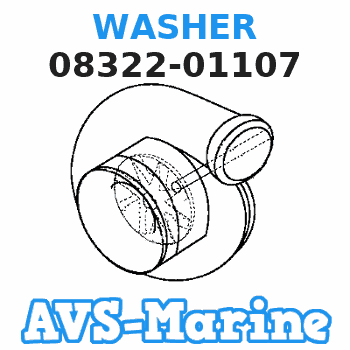 Buy
WASHER 08322-01107 Suzuki
genuine, new aftermarket parts with delivery
You can buy parts:
As an associate, we earn commssions on qualifying purchases through the links below
Suzuki Washer 08322-01107 New Oem
New OEM Suzuki Washer || OEM Part Number: 08322-01107 | Previous: 08322-11107 || Item only fits specific models listed. The picture could be generic. || Message us with VIN/HULL for fast fitment verification.
Suzuki entire parts catalog list:
DF150
2006,2007,2008,2009
DF150
2010
DF150
2011
DF150TX
2006,2007
DF150ZX
2006,2007
DF175
2006,2007,2008,2009
DF175
2010
DF175
2011
DF175TX
2006,2007
DF175ZX
2006,2007
DT115
1986,1987,1988,1989,1990,1991,1992,1993,1994,1995,1996,1997,1998,1999,2000,2001
DT140
1986,1987,1988,1989,1990,1991,1992,1993,1994,1995,1996,1997,1998,1999,2000,2001
DT55CLF
1985
DT55CRLG
1986,1987
DT55CRLJ
1988
DT55CRLK
1989
DT55CRLL
1990
DT55CRSG
1986
DT55CRSH
1987
DT55HTCLH
1987
DT55HTCLJ
1988
DT55HTCLK
1989
DT55HTCLL
1990
DT55TCLG
1986
DT55TCLH
1987
DT55TCLJ
1988
DT55TCLK
1989
DT55TCLL
1990
DT55TCLM
1991
DT55TCLN
1992
DT55TCLP
1993
DT55TCLR
1994
DT55TCLS
1995
DT55TCLT
1996
DT55TCLV
1997
DT55TCSG
1986
DT55TCSH
1987
DT65CRLG
1986
DT65CRLH
1987
DT65CRLJ
1988
DT65CRLK
1989
DT65CRLL
1990
DT65CRSG
1986
DT65CRSH
1987
DT65HTCLK
1989
DT65HTCLL
1990
DT65TCLF
1985
DT65TCLG
1986
DT65TCLH
1987
DT65TCLJ
1988
DT65TCLK
1989
DT65TCLL
1990
DT65TCLM
1991
DT65TCLN
1992
DT65TCLP
1993
DT65TCLR
1994
DT65TCLS
1995
DT65TCLT
1996
DT65TCLV
1997
DT65TCSG
1986
DT65TCSH
1987
DT75TCLJ
1988
DT75TCLK
1989
DT75TCLL
1990
Parts washer Suzuki: