3G3-06021-1 EXCITER COIL Tohatsu
M15D2, M18E2, M9.9D2
EXCITER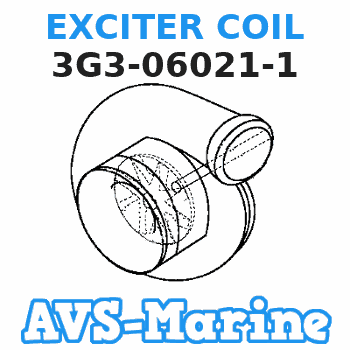 Buy
EXCITER COIL 3G3-06021-1 Tohatsu
genuine, new aftermarket parts with delivery
You can buy parts:
As an associate, we earn commssions on qualifying purchases through the links below
PARTSDEPOT Exciter Coil Compatible with Tohatsu 9.9-18HP 2003 and Below 3G3-06021-1
BIN LOCATION: B6 || Manufacturer Part Number: 3G3-06021-1 replacement || Compatible with Nissan / Tohatsu 9.9-18HP 2003 and below || Free Fast Shipping from USA - Full Warranty
Generator Coil Excitr Coil Fit for Nissan NS 9.9Hp 15Hp 18Hp 2T 4T 2002 2003 Outboard 3G3-06021-1 Motorcycle Accessories
1.Direct replacement to your original device, plug and play, direct installation, easy installation. || 2.High grade laminated material, high grade copper winding, resistance to 200 ℃. || 3.Before installing a new stator, check the AC output of the stator, replace any burnt or corroded connectors on the stator and regulator/rectifier, and check and repair any melted wires. || 4.During installation, please ensure that the air gap is correct and all project pictures are correct. If in doubt, please compare our product with your original product. || 5.Our stator may use a different wire color code from your original. All wires are installed in the correct order. Please do not change any wiring configuration.
stator Coil 3G3-06021-1 Exciter Coil Fit for Tohatsu Outboard Motor 9.9HP 15HP 18HP 2T 4T 3G3060211 Mercury 15HP Motorcycle Accessories Motorcycle Replacement Parts
Made of high-grade magnetically permeable materials to minimize magnetic losses. || Improve reliability and durability. || Easy to install, direct replacement to your original equipment. || Computer Winding Optimizes Copper Wire Quality || High quality, after strict inspection