350-64010-0 BEVEL GEAR "A" Tohatsu
M15D2, M18E2, M9.9D2
BEVEL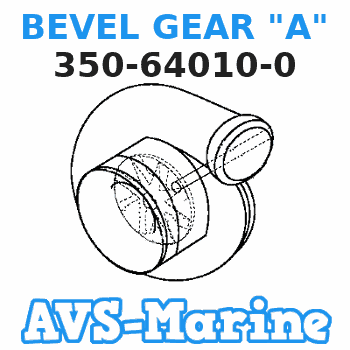 Buy
BEVEL GEAR "A" 350-64010-0 Tohatsu
genuine, new aftermarket parts with delivery
You can buy parts:
As an associate, we earn commssions on qualifying purchases through the links below
Weupup Gear Set for Tohatsu 2 Stoke 18HP Boat Engine 350-64010-0 362-64030-0 350-64020-0
OEM:Forward gear: 350-64010-0 Reverse gear: 362-64030-0 Pinion gear: 350-64020-0 || Gear Set for Tohatsu 2 stoke 18HP outboard motor || High quality
Asaki Bevel Gear A Compatible with Tohatsu Nissan Outboard 9.9-18 HP 350-64010-0 350640100M (24T)
Brand Name: Asaki (known as Boat Propeller before) || Condition: Brand New / Aftermarket || 24 Teeth || OEM No.: 350640100 // 350640100M || Fits / outboard 9.9~18 HP, yr. 2002 and after(some 1986)
Outboard Engine 350-64010-0 350640100M / 350-64020-0 350640200M / 362-64030-0 362640300M Bevel Gear A/B/C for Tohatsu Nissan NS M9.9D2 M15D2 M18D2 MX18D2 Boat Motor
These 3 pcs of gears is a full set, it replaces Tohatsu Nissan: 350-64010-0 350640100M forward bevel gear A 350-64020-0 350640200M pinion bevel gear B 362-64030-0 362640300M reverse bevel gear C || 3 pcs complete assembly kit, This complete 3pcs's assembly can only be used as a full kit, it can not used seperately. || Engine: 2-Stroke Tohatsu M9.9D2 M15D2 M18D2 MX18D2 || Engine: 2-Stroke Nissan NS9.9D2 NS15D2 NS18D2 NSX18D2 || All parts are available in stock, we can ship it out within 1-2 business days!
Tohatsu entire parts catalog list:
M15D2
2003
M18E2
2003
M9.9D2
2003
Parts bevel Tohatsu:
350-64020-0 BEVEL GEAR "B"
M15D2, M18E2, M9.9D2
362-64030-0 BEVEL GEAR "C"
M15D2, M18E2, M9.9D2