3H8-64020-0 BEVEL GEAR "B" Tohatsu
MFS15B2, MFS15B2, MFS18B2, MFS18B2, MFS9.9B2, MFS9.9B2
BEVEL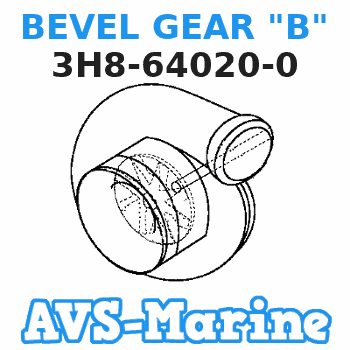 Buy
BEVEL GEAR "B" 3H8-64020-0 Tohatsu
genuine, new aftermarket parts with delivery
You can buy parts:
As an associate, we earn commssions on qualifying purchases through the links below
Asaki Bevel Gear B Compatible with Tohatsu Nissan Outboard 9.9-18 HP MFS15B 3H8-64020-0 3H8640200 (13T)
Asaki Brand New Aftermarket Outboard Gear 3H8-64020-0 13T || Bevel Gear B 3H8-64020-0/3H8640200/3H8640200M; Gear Teeth: 13T || Fits outboard 9.9hp 15hp 18hp; 4 Storke. Yr. used: 2002~2008 || Related fitment: MFS9.9B2/NSF9.9B/NSF9.9B2/MFS15B2/NSF15B2/NSF15B/MFS15B/MFS18B2/NSF18B/NSF18B2/MFS18B || Please verify your fitment before order parts. Check description for more details.
Asaki Bevel Gear B for Tohatsu Nissan 9.9-18 HP MFS15B 3H8-64020-0 (13T)
Brand Name: Asaki (known as Boat Propeller before) || Condition: Brand New / Aftermarket || 13 Teeth || Fits Tohatsu Nissan outboard 9.9hp 15hp 18hp || Yr. used: 2002~2008
Tohatsu entire parts catalog list:
MFS15B2
2003,2004,2005,2007,2008
MFS15B2
2006
MFS18B2
2003,2004,2005,2007,2008
MFS18B2
2006
MFS9.9B2
2003,2004
MFS9.9B2
2006
Parts bevel Tohatsu:
3H8-64030-0 BEVEL GEAR "C"
MFS15B2, MFS15B2, MFS18B2, MFS18B2, MFS9.9B2, MFS9.9B2