3AA-06060-0 C.D. UNIT (CU7256) (NEW) Tohatsu
MFS8A2, MFS8A3, MFS8A3, MFS8A3, MFS8A3, MFS9.8A2, MFS9.8A3, MFS9.8A3, MFS9.8A3, MFS9.8A3
C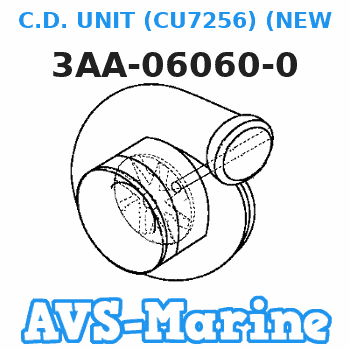 Buy
C.D. UNIT (CU7256) (NEW) 3AA-06060-0 Tohatsu
genuine, new aftermarket parts with delivery
You can buy parts:
As an associate, we earn commssions on qualifying purchases through the links below
Aramox Outboard Motor Cdi Cu7256 Assy 3Aa-06060-0 Boat Yacht Spare Parts For Mercury 8Hp 4-Stroke Outboard
Wide Application: Fit for 4 Stroke 8HP Engine 2005‑2006 International Model, for 1B08201DB Ignition Components 2005, 1B08201FB Ignition Components 2006, 1B08211DB Ignition Components 2005, etc. || Replacement OEM: Outboard CDI unit assembly replacement part number is 835401T2, 8M0104467, 3AA 06060 0 for reference, please double check before purchasing. || Powerful Function: CDI coil unit assy is used to replace and refurbish original old damaged CDI, improve combustion efficiency and enhance electrical performance for better vehicle performance. || Convenient Installation: Precisely designed and manufactured according to the original, meet and even over standards, providing easy and convenient installation. || Durable Materials: Outboard CDI box is exquisitely made of superior ABS plastic with high strength, wear resistant and durable enough to withstand harsh marine environments.
balikha 3AA-06060-0 CDI Replacement Fits TOHATSU Outboard Engine Spare Parts Durable
Spare Parts for Outboard Engine 3AA-06060-0 Outboard CDI (CU7256) Replaces for Tohatsu Outboard Engine Parts || Part Name:CDI || NOTE - Item model just for reference, Please always check item appearance || NOTE - Please do not order if item does not look like your old part || Replaced for TOHATSU outboard PN:3AA-06060-0
#N/A CDI For TOHATSU 3AA-06060-0
Part Name:CDI || NOTE - Item model just for reference, Please always check item appearance || Spare Parts for Outboard Engine 3AA-06060-0 Outboard CDI (CU7256) Replaces for Tohatsu Outboard Engine Parts || NOTE - Please do not order if item does not look like your old part || Replaced for TOHATSU outboard PN:3AA-06060-0
Tohatsu entire parts catalog list:
MFS8A2
2004,2005
MFS8A3
2006
MFS8A3
2007,2008,2009
MFS8A3
2010
MFS8A3
2011,2012,2013,2014
MFS9.8A2
2004,2005
MFS9.8A3
2006
MFS9.8A3
2007,2008,2009
MFS9.8A3
2010
MFS9.8A3
2011,2012,2013,2014
Parts c Tohatsu:
3R0-77171-0 C-RING
MFS15C, MFS20C, MFS25A, MFS25B, MFS30A, MFS30B, MFS8A3, MFS8A3, MFS8A3, MFS9.8A3, MFS9.8A3, MFS9.8A3