3C8-04018-0 GASKET, PUMP COVER Tohatsu
M15D2, M18E2, M40D2, M40D2, M40D2, M50D2, M9.9D2
GASKET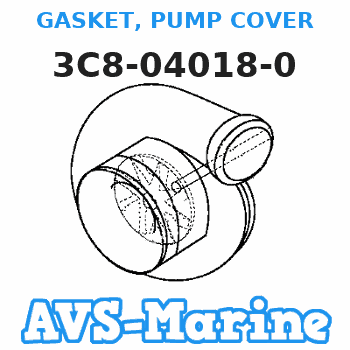 Buy
GASKET, PUMP COVER 3C8-04018-0 Tohatsu
genuine, new aftermarket parts with delivery
You can buy parts:
As an associate, we earn commssions on qualifying purchases through the links below
Asaki Diaphragm Full Gasket Compatible with Tohatsu Nissan 9.9-50 HP 3C8-04018-0 + 3C8-04005-0
Brand Name: Asaki (known as Boat Propeller before) || Condition: Brand New / Aftermarket || Package Include 2 pcs of Diaphragm Gasket. || Ship out on the next business day. || Kindly check description for related fitment before purchase.
Boat Motor Diaphragm Fuel Pump Gasket 3C8-04018 27-855569 3C8-04005 350 8537312 For Tohatsu Nissan Mercury Mercruiser Outboard 9.9HP - 18HP 2-stroke Engine
100% Made in Taiwan Quality || For Tohatsu Nissan part number: 3C8-04018-0, 3C8-04005-0, 350-04005-0m (IMPT: Check OEM part number before purchase!!!) || For Mercury Mercruiser Quicksilver part number: 27-855569, 855569, 8537312 || For Tohatsu Nissan Outboard Models: some M NS 9.9, 15, 18 horsepower 2 stroke engines || Boat Motor for Outboard Engine
Tohatsu entire parts catalog list:
M15D2
2003
M18E2
2003
M40D2
2003
M40D2
2004
M40D2
2005
M50D2
2003
M9.9D2
2003
Parts gasket Tohatsu: