3BJ-76060-0 RECTIFIER Tohatsu
MFS15C, MFS15C, MFS20C, MFS20C, MFS9.9C
RECTIFIER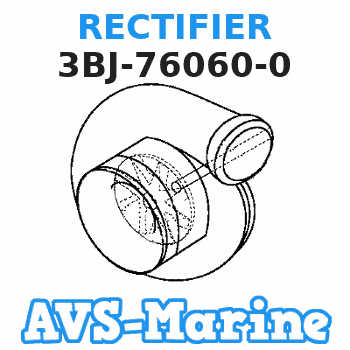 Buy
RECTIFIER 3BJ-76060-0 Tohatsu
genuine, new aftermarket parts with delivery
You can buy parts:
As an associate, we earn commssions on qualifying purchases through the links below
ZARETA Motorcycle Regulator Regulator Rectifier for Tohatsu 15HP 20HP MFS15C MFS20C MFS15D MFS20D MFS9.9C MFS 20 3BJ-76060-0 3BJ-76060-1 Outboard
Professional manufacturing: Motorcycle voltage regulator is professionally manufactured with high precision and reliability. || Voltage regulator : Motorcycle voltage regulator helps to dissipate overvoltage and improve charging capacity, prevents battery overcharging, high reliability, replacement rectifier retrofit. || Overheat protection: This voltage regulator features an improved heatsink design for optimum cooling, improved charging capacity and prevention of battery overcharging. || Professional manufacture: motorcycle stabilized rectifier, providing you with higher reliability and high performance. No complex tools are required and easy to install. || Service Guarantee: Your satisfaction is our top priority. We provide you with 24-hour online customer service, if you have any questions, please feel free to contact us.
GYOUZA Outboard Voltage Regulator Rectifier for Tohatsu 3BJ-76060-0 3BJ-76060-1 15HP 20HP for Tohatsu MFS15C MFS20C MFS15D MFS20D MFS9.9C
100% new || According to the original factory specifications. || Perfect match for the original one. || Easy installation. || Stable characteristics, high reliability.
ZUMLED Outboard Voltage Regulator Rectifier Compatible with Tohatsu 3BJ-76060-0 3BJ-76060-1 15HP 20HP Tohatsu MFS15C MFS20C MFS15D MFS20D MFS9.9C
Fitment: || Compatible with 4 Stroke Outboard Motors: || Compatible with Tohatsu 3BJ-76060-0 || Compatible with Tohatsu 3BJ-76060-1 || Compatible with 15HP 20HP Tohatsu MFS15C MFS20C MFS15D
Tohatsu entire parts catalog list:
MFS15C
2008,2009,2011,2012,2013,2014
MFS15C
2010
MFS20C
2008,2009,2011,2012,2013,2014
MFS20C
2010
MFS9.9C
2008,2011