3863191 Kit Volvo.Penta
4.3GL-A; 4.3GL-B; 4.3GL-C, 4.3GL-E; 4.3GL-EF, 4.3GL-G; 4.3GL-GF, 4.3GL-J; 4.3GL-JF, 4.3GL-P, 4.3GLPEFS; 4.3GiPEFS, 4.3GLPWTC; 4.3GLPWTR; 4.3GSPWTC, 4.3GXi-225-R; 4.3Gi-200-R, 4.3GXi-A, 4.3GXi-C; 4.3GXi-CF; 4.3GXi-D, 4.3GXi-E; 4.3GXi-EF; 4.3OSi-E, 4.3
Kit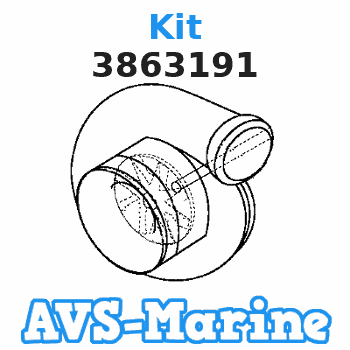 Buy
Kit 3863191 Volvo Penta
genuine, new aftermarket parts with delivery
You can buy parts:
As an associate, we earn commssions on qualifying purchases through the links below
Amavoler 18-0943 Gaskets Fit for Volvo Penta Exhaust Elbow Riser Sierra 3850496 3863191(4 Pcs).
Perfect fit for Volvo Penta OMC Exhaust Elbow Riser SIERRA 18-0943 3850496 3863191. || Made of high quality material and durable. || The size of the product is shown in the picture. Please confirm the size and compatibility of the product before purchasing. || Easy install and convenient to use. || Package includes: 4 x Gasket
IEQFUE 4PCS Gasket Compatible with Volvo Penta OMC Exhaust Elbow Riser Sierra 18-0943 3850496 3863191
Compatible with Volvo/OMC Cobra V6 & V8 || Contains :4 PCS Manifold Gasket || Please do not hesitate to contact us with any questions!
YSMN 2Pcs Gaskets Sets Shim Replacement for Volvo Penta OMC Elbow Riser SIERRA 18-0943 3850496 3863191 351325
Reliable quality - Made of high quality material, stand wear and tear || Stand wear and tear - Wear-resistant, heat-resistant and water erosion resistance || Good working performance - Excellent material makes it provide excellent airtightness || Sturdy - Hard material, not easy to deform, safe and stable || Adaptability - Replacement for Volvo Penta OMC Elbow Riser
Volvo Penta entire parts catalog list:
4.3GL-A; 4.3GL-B; 4.3GL-C; 4.3GL-D
4.3GL-E; 4.3GL-EF
4.3GL-G; 4.3GL-GF
4.3GL-J; 4.3GL-JF
4.3GL-P
4.3GLPEFS; 4.3GiPEFS
4.3GXi-A
4.3GXi-C; 4.3GXi-CF; 4.3GXi-D; 4.3GXi-DF; 4.3OSi-C; 4.3OSi-CF; 4.3OSi-D; 4.3OSi-DF
4.3GXi-G; 4.3GXi-GF; 4.3OSi-G; 4.3OSi-GF
4.3GXi-J; 4.3GXi-JF; 4.3OSi-J; 4.3OSi-JF
4.3GXi-P; 4.3GXi-Q
4.3GXiE-225-R
4.3GXiE-M
4.3GXiE-P; 4.3GXiE-Q
5.0GL-F; 5.0GL-FF
5.0GL-H; 5.0GL-HF
5.0GL-J; 5.0GL-JF
5.0GLPEFS; 5.0GiPEFS; 5.7GSPEFS; 5.7GSIPEFS
5.0GXi-A; 5.7Gi-A; 5.7GXi-A; 5.7GXi-B; 5.7GiI-A; 5.7GSiI-A; 5.7GXiI-A; 5.7GXiI-B
5.0GXi-B; 5.0GXi-BF; 5.0OSi-B; 5.0OSi-BF; 5.7Gi-B; 5.7Gi-BF; 5.7GXi-C; 5.7GXi-CF; 5.7GiI-B; 5.7GXiI-C; 5.7OSi-A; 5.7OSi-AF; 5.7OSXi-A; 5.7OSX
5.0GXi-C; 5.0GXi-CF; 5.0GXi-D; 5.0GXi-DF; 5.0OSi-C; 5.0OSi-CF; 5.0OSi-D; 5.0OSi-DF
5.0GXi-E; 5.0GXi-EF; 5.0OSi-E; 5.0OSi-EF
5.0GXi-F; 5.0GXi-FF; 5.0OSi-F; 5.0OSi-FF
5.0GXi-G; 5.0GXi-GF; 5.0OSi-G; 5.0OSI-GF
Parts kit Volvo Penta: