60932A 4 BELLOWS ASSEMBLY, UNIVERSAL JOINT Mercruiser
00014332, 00019003, 01321017, 01326013, 03301310, 2140208, 2165208, 5000165CE
BELLOWS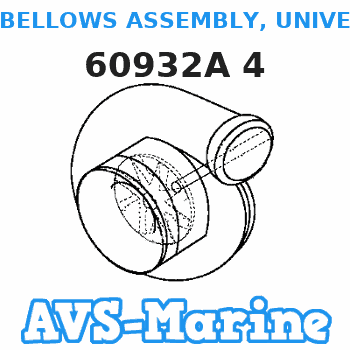 Buy
BELLOWS ASSEMBLY, UNIVERSAL JOINT 60932A 4 Mercruiser
genuine, new aftermarket parts with delivery
You can buy parts:
As an associate, we earn commssions on qualifying purchases through the links below
JSProxam Stern Drive Transom Seal Repair Kit Replaces 803099T1 MerCruiser Alpha One Gen II Stern Drives with Exhaust Bellows
Ship from USA.Orders will be processed under 24 hours. || For MerCruiser Alpha one 1 Gen 2 Transom Bellows Repair Reseal Kit 30-803099T1 || FOR New Mercruiser ALPHA ONE Gen 2 transom service kit with bellows, gaskets, and gimbal bearing for 1991 to present sterndrives. || Includes: U-Joint Bellow 60932A4, Shift Cable Bellow 74639, Exhaust Bellow 32734A3, 18654A1, Grease able Gimbal Bearing 30-60794A2, 30-60794A4, gasket with o-rings, water hose.
1 Pc of Drive Shaft U-Joint Bellow Boot, Compatible with Alpha Gen1 60932A4 1972-1990
Drive Shaft U-Joint Bellow Boot, Compatible with Alpha Gen1 60932A4 1972-1990 || You get 1 pc of item Drive Shaft U-Joint Bellow Boot, Compatible with Alpha Gen1 60932A4 1972-1990
Gimbal Bearing Transom Bellows Repair Reseal Kit Compatible with 1977-1990 Mercruiser Alpha One Gen 1 30-803097T1
If you boat is a pre-alpha/M/R drive some modification could be necessary, this kit has the ridges on the bellows || U Joint Bellows Assembly (Replaces OE 60932A4),Exhaust Bellows (Replaces OE 18654A1, 32734A3, 32734, 18654A 1, 32734A 3),Water Hoses 5/8"(replaces OE 32-41725, 32-8M0062309) || Water Hoses 3/4" (replaces OE 32-32461),Shift Bellows (replaces 74639, 74639A2),Gasket Kit (replaces 27-94996Q2, 94996Q2) || All Stainless Steel Clamps Gimbal Bearing (Replaces 30-879194A02, 30-60794A4, 30-862540A3, 3853807, 983937, 3853850-0, 21752712) || Compatible with 1977-1990 Mercruiser Alpha One Gen 1
Mercruiser entire parts catalog list:
00014332
1982
00019003
1983,1984,1985,1986,1987,1988,1989,1990
01321017
1987
01326013
1983
03301310
1980,1982,1983,1984,1985,1986,1987,1988,1989,1990,1993,1994
2140208
1978,1979,1980,1981,1982
2165208
1978
5000165CE
1990,1991
Parts bellows Mercruiser: