44354A 3 EXHAUST ELBOW ASSEMBLY (7 Degree -4" O.D.) Mercruiser
00014332, 01751347, 01854335, 02287333, 02297343, 02602347, 02607333, 02608427, 03307332, 03308333, 04544347, 06661346, 07711346, 08987343, 32001876, 37011856, 4052110CR, 443B0002S, 443B1003S, 4454110AS, 457B101JS, 457B111GS, 474H110AR
EXHAUST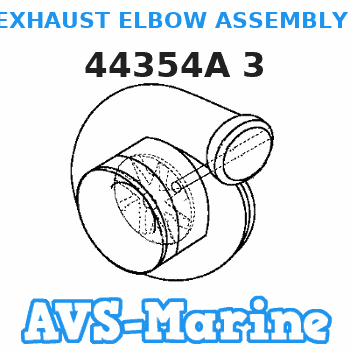 Buy
EXHAUST ELBOW ASSEMBLY (7 Degree -4" O.D.) 44354A 3 Mercruiser
genuine, new aftermarket parts with delivery
You can buy parts:
As an associate, we earn commssions on qualifying purchases through the links below
MADE IN USA exhaust manifold set compatible with Mercruiser 5.0L 5.7L 305 350
MADE IN USA Exhaust manifold set for Mercruiser 5.0L and 5.7L from 1983-2001 with 4 inch exhaust exit || Manifold compatible with 87114, 87114A8, 87114A19, 87114A30, 860246, 860246A3 860246A7, 860246A9, 860246A10, 860246A15, 860246 C, 860246Q11 || Riser / Elbow compatible with 44354, 44354A3, 44354A9, 44354A10, 44354A13 807988, 807988A2, 807988A3, 807914A1 || MADE IN USA AND SOLD BY USA OWNED COMPANY! BUY AMERICAN!!
Mercruiser entire parts catalog list:
00014332
1982
01751347
1987,1988,1989,1990,1991,1992
01854335
1985,1986
02287333
1983
02297343
1983,1985,1986
02602347
1987,1988,1989,1990,1991,1992,1993,1994,1995
02607333
1983
02608427
1987
03307332
1982
03308333
1983,1984,1985,1987
04544347
1987
06661346
1986,1987,1988,1989
07711346
1986,1987
08987343
1983,1984,1985,1986,1987
32001876
1986,1987
37011856
1986,1987
4052110CR
1990,1991,1992
443B0002S
1992,1993
443B1003S
1993,1994,1995
4454110AS
1988,1989,1991,1992
457B101JS
1996
457B111GS
1994,1995
474H110AR
1988,1989,1990,1991
Parts exhaust Mercruiser: