09160-06052 Washer Suzuki
20ELB, 20ELC, 20ELN, 25ELB, 25ELC, 25ELN, 25ELT, 25ELX, DF25, DF25Q, DF25Q(QR), DF25T, DF30, DF30Q, DF30Q(QR), DF30T, DT115, DT140, DT150, DT150SSH, DT150SSJ, DT150SSK, DT150SSL, DT150SSM, DT150SSN, DT150STCLP, DT150STCLR, DT150STCLS, DT150STCLT, DT1
Washer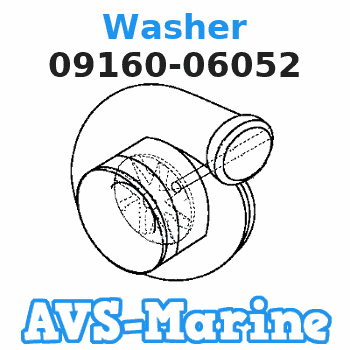 Buy
Washer 09160-06052 Suzuki
genuine, new aftermarket parts with delivery
You can buy parts:
As an associate, we earn commssions on qualifying purchases through the links below
Suzuki 2005-2008 Boulevard C50 Washer Handle C 09160-06052 New Oem
New OEM Suzuki Washer Handle C || OEM Part Number: 09160-06052 | Previous: 09160-06079 || Item only fits specific models listed. The picture could be generic. || Message us with VIN/HULL for fast fitment verification.
Suzuki entire parts catalog list:
20ELB
1977
20ELC
1978
20ELN
1979
25ELB
1977
25ELC
1978
25ELN
1979
25ELT
1980
25ELX
1981
DF25
2000,2001,2002,2003,2004,2005
DF25Q
2000,2001,2002,2003,2004,2005,2006,2007
DF25Q(QR)
2000,2001,2002,2003,2004,2005,2006,2007
DF25T
2000,2001,2002,2003,2004,2005,2006,2007
DF30
2000,2001,2002,2003,2004,2005,2006
DF30Q
2000,2001,2002,2003,2004,2005,2006,2007
DF30Q(QR)
2000,2001,2002,2003,2004,2005,2006,2007
DF30T
2000,2001,2002,2003,2004,2005,2006,2007
DT115
1986,1987,1988,1989,1990,1991,1992,1993,1994,1995,1996,1997,1998,1999,2000,2001
DT140
1986,1987,1988,1989,1990,1991,1992,1993,1994,1995,1996,1997,1998,1999,2000,2001
DT150
1998,1999,2000,2001,2002,2003
DT150SSH
1987
DT150SSJ
1988
DT150SSK
1989
DT150SSL
1990
DT150SSM
1991
DT150SSN
1992
DT150STCLP
1993
DT150STCLR
1994
DT150STCLS
1995
Parts washer Suzuki: