09160-05029 WASHER Suzuki
DF100, DF100, DF100, DF100A, DF115, DF115, DF115, DF115A, DF115TL, DF140, DF140, DF140, DF140A, DF140T, DF140T, DF140Z, DF140Z, DF140Z, DF140Z, DF15, DF15, DF15, DF150, DF150, DF150, DF150TX, DF150ZX, DF15A, DF15S, DF175, DF175, DF175, DF175TX, DF175
WASHER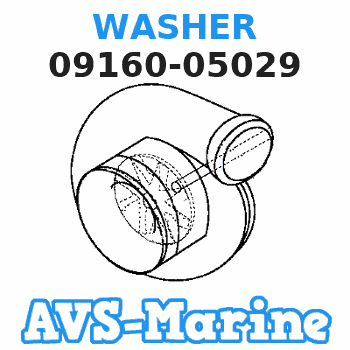 Buy
WASHER 09160-05029 Suzuki
genuine, new aftermarket parts with delivery
You can buy parts:
As an associate, we earn commssions on qualifying purchases through the links below
Suzuki 2008 Dr-Z400s Supermoto Washer 5 5X12x0 09160-05029 New Oem
New OEM Suzuki Washer 5.5X12x0 || OEM Part Number: 09160-05029 | Previous: 09160-05032 || Item only fits specific models listed. The picture could be generic. || Message us with VIN/HULL for fast fitment verification.
Suzuki entire parts catalog list:
DF100
2009
DF100
2010
DF100
2011
DF100A
2011
DF115
2001,2002,2003,2004,2005,2006,2007,2008,2009
DF115
2010
DF115
2011
DF115A
2011
DF115TL
2001,2002,2003,2004,2005,2006,2007
DF140
2002,2003,2004,2005,2006,2007
DF140
2008,2009,2010
DF140
2011
DF140A
2011
DF140T
2002,2003,2004,2005,2006,2007,2008,2009
DF140T
2010
DF140Z
2002,2004,2005,2006,2007,2009
DF140Z
2003
DF140Z
2008
DF140Z
2010
DF15
2004,2005,2006,2007,2008,2009
DF15
2010
DF15
2011
DF150
2006,2007,2008,2009
DF150
2010
DF150
2011
DF150TX
2006,2007
DF150ZX
2006,2007
DF15A
2011
DF15S
2004,2005,2006,2007
DF175
2006,2007,2008,2009
DF175
2010
DF175
2011
DF175TX
2006,2007
DF175ZX
2006,2007
DF200
2004,2005,2006,2007,2008,2009
DF200
2010
DF200
2011
DF200T
2004,2005,2006,2007
DF200Z
2004,2005,2006,2007
DF20A
2011
Parts washer Suzuki: